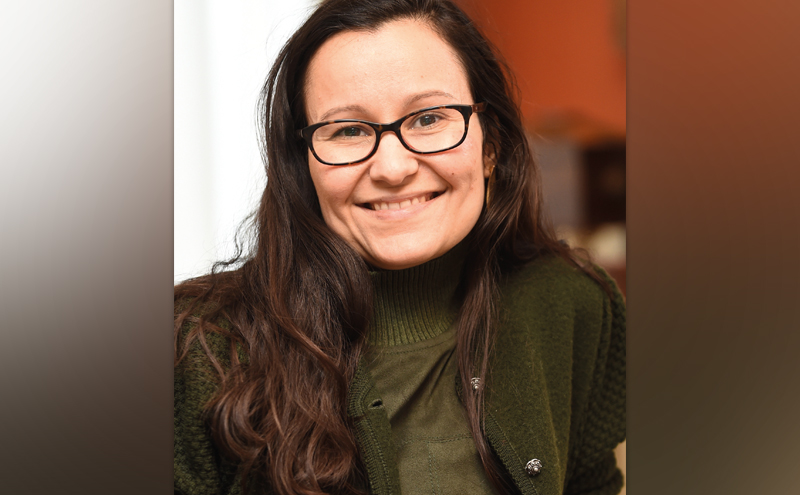 By Professor Gabriela Medero, School of Energy, Geoscience, Infrastructure and Society at Heriot Watt University and a recent finalist in the 2018 Converge Challenge, an academic entrepreneurship company creation programme
FOR true innovation, the construction industry needs to look at Scotland's universities and research institutes. They remain a hotbed of dynamic, fertile creativity and for many years, many of these institutions have been researching and developing new products and practices that place a strong emphasis on sustainability and the circular economy.
At Heriot Watt University where I am based, I have spent a long time researching building materials and have been concerned that the modern construction techniques used by the industry exploits raw materials without considering that they are amongst the largest contributors to carbon emissions – materials such as cement and concrete – and indeed, the amount of waste they produce is not sustainable long-term. 
Look around any demolition site and you will see mountains of waste – generic, inert waste rubble – an amalgam of different building materials, which will end up in landfill, but of course changing legislation will mean this cannot simply be disposed of at a landfill site.
Moreover, rubble taken to landfill does not decompose – inert materials will simply lie dormant. At one time, the taxes for landfill was a cheap solution to transport demolished materials, but successive governments soon levied higher taxes. The construction industry needed to find ways to increase the percentage of recycled materials used in new building developments, to (i) alleviate the pressure on landfill sites and (ii) start breathing fresh life into the circular economy. 
Having researched various recycling materials and through discussions with organisations such as Hamilton Waste and Recycling, SEPA and Zero Waste Scotland, I successfully applied for an innovation voucher from Interface which forges links and collaboration between business and the university academic research community, to evaluate using construction demolition waste and turning this into a viable recycled building material product. The exhaustive research concluded that the potential was significant. 
Zero Waste Scotland agreed more funding through its Innovation Fund and further market assessment confirmed the research work that a brick made from recycled building waste materials would pass stringent legislative criteria and certification. 
Part of this assessment was satisfying SEPA's certification criteria which required 'end of waste' position for turning building waste recycled into a new building material. 
They required assurances on the composition and quality of the recycled material that would be used and having achieved this, the business I formed to develop the product –  Kenoteq – is now the only company that has approval to 'up-cycle' building waste and turn this into a recycled building brick.
Extracting clay from ground and the process of firing a brick at 1300 Centigrade is clearly unsustainable when we have the vision and potential to recycle for use back into the construction site
This is the new circular economy in practice. It is effectively a closed loop circular economy and the need in construction for this is significant. Traditional concrete blocks carry a high proportion of cement which has one of a highest concentrations of carbon emission. 
The developed recycled prototype brick – the K-Briq – is not energy demanding as traditional bricks. It looks like a normal brick – it weighs the same and behaves like a brick albeit with better insulation properties, but the normal characteristics are largely the same as you would expect. However, it is sustainable. It is not kiln-fired – it is air dried, so in terms of carbon emissions, it has one tenth carbon emission of normal building materials, and this represents massive savings in terms of energy consumption and related taxes as well as for the environment too, given the costs associated with very high energy demand of fired/kilned clay bricks. 
The next stage of the development is more rigorous testing. We started discussions with Construction Scotland Innovation Centre, to build a small demonstration rig – a walled structure that enables us to constantly monitor all the K-Briq properties for strain, strength, water absorption, moisture, quality, humidity, durability and insulation. In March, we will increase this to a 60 metre square building following a consultation with partners Hamilton Waste Recycling and Wilde and Wilde Architects.
Kenoteq has invested in machinery that can produce three million bricks per year. In the past year the team have produced thousands of bricks and tested up to destruction and this coincides with our decision to spin out the business from Heriot Watt University. The first truly recycled bricks will be available to the construction industry in July 2019.This has been an incredible journey for the business. Taking an idea that ticks all the boxes to produce a building materials product from construction/demolition site rubble is visionary and is a profound sense achievement for the business. The construction industry knows about K-Briq and I'm confident the order books will reflect this initial interest.
The Scottish Government has set very high targets for housebuilding with 50,000 new homes earmarked for construction in the next three years, whilst across the UK, some 200,000 a year, are to be built. Last year, 85% of the bricks used in Scotland were imported, where at one time, Scotland could boast more than ten brick manufacturers. We now have only one full-time clay brick manufacturer. This says so much about manufacturing home-grown building materials for the construction industry and there is now a real reason to change perceptions.
The K-Briq reflects Scotland's pioneering circular economy initiative. Just the like the country is largely serviced by renewable wind energy, there is every hope the future of our construction industry can be well served by building materials which have been recycled and comply with the most stringent regulations and certification.