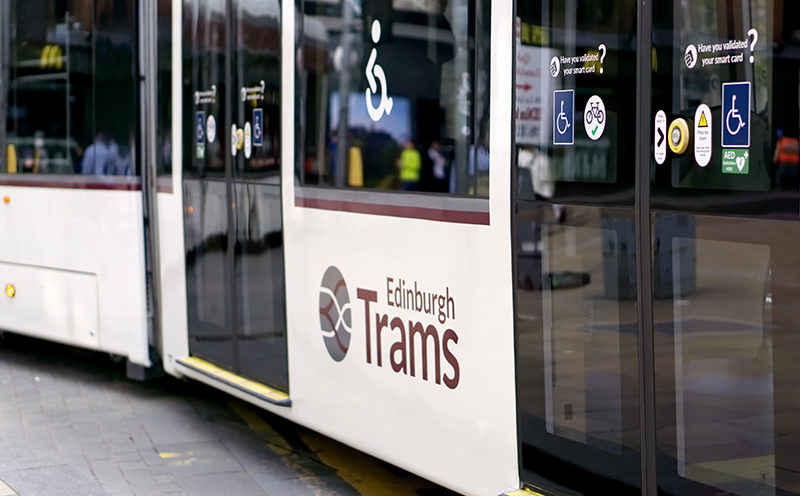 EDINBURGH'S tram network is to be extended, as councillors today (14 March) granted approval to proceed with completing the original Line 1a to Newhaven in the north of the capital.
The project is to begin at the end of March with a six-month Early Contractor Involvement (ECI) period where the two contractors (Sacyr, Farrans, Neopul Joint Venture for the infrastructure and systems contract and Morrison Utility Services for the swept path contract) will work with the council and stakeholders to finalise construction plans.
Construction work is to get underway following the end of the ECI period, with the project due for completion in early 2023.
Councillor Lesley Macinnes, transport and environment convener said, "This is a crucial decision for Edinburgh – for today's residents and for generations to come. Taking trams to Newhaven will allow brownfield development sites to be transformed, opening up the whole of north Edinburgh to a wealth of opportunities in terms of jobs, housing and local facilities. And vitally, this will be achieved without putting pressure on existing council budgets."
Property firm JLL is predicting that the extension will "transform" north Edinburgh with a wave of investment, bringing thousands of new homes, offices and shops to the area.
JLL said that the additional nine stops added to the network are likely to attract new proposals for mixed-use developments in the underdeveloped areas north of the city centre. Earlier this year, the JLL predicted that house prices in Edinburgh would rise by 16.5% by 2023. Director of residential and land development, Jason Hogg, believes the tram extension could further bolster house prices.
He commented, "The extension is likely to provide a further boost to house prices in Edinburgh, particularly around Leith and Newhaven over the next five years. The impact of those house prices increases will inevitably spark renewed interest from house builders and investors looking to deliver much needed housing in the north of the capital.
"In a city characterised by high demand for city centre work, life, and play, we would expect to see a range of mixed-use developments put forward for consideration in the next few years as a consequence of the extended network.
"The pressure of housing demand in the city centre is already having a positive impact on the regeneration of brownfield sites in and around Leith as seen by developments under construction such as the Rope Works by S1 Homes and Waterfront Plaza by Cala Homes."
Alasdair Humphery, lead director at the firm added, "It is our hope that lessons have been learned from the first phase of construction, particularly when it comes to contract formats and the management of contractors."