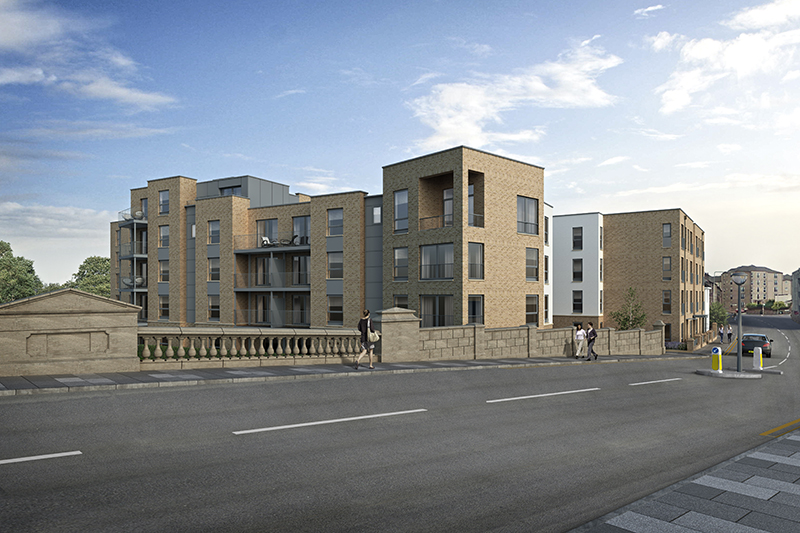 QUEENSBERRY Properties Ltd (QPL) has announced the start of construction at its latest Edinburgh residential project.
The new Bonnington Mill flatted development is located on Newhaven Road on the site of former offices and workshops and will comprise 36 properties – a mix of one, two and three-bedroom homes.
The property developer said the proposed exterior design of the three buildings has been "carefully considered" to achieve a look in-keeping with the surrounding architecture and to create a "significant residential landmark".
All the properties will enjoy a "scenic" location bordered by the banks of the Water of Leith on one side and Newhaven Road on the other, with many featuring a private balcony or terrace. Residents will also have access to a central courtyard with parking facilities.
Hazel Davies, Queensberry Properties' sales and marketing director said, "We're delighted to be underway at Bonnington Mill, which is the latest in an impressive line of prime residential QPL projects in Edinburgh. Bonnington Mill will bring a range of new apartments, all of a super quality commensurate with the Queensberry Properties' name, to an area of the capital with burgeoning residential demand, so we're very much looking forward to introducing our product to this market."