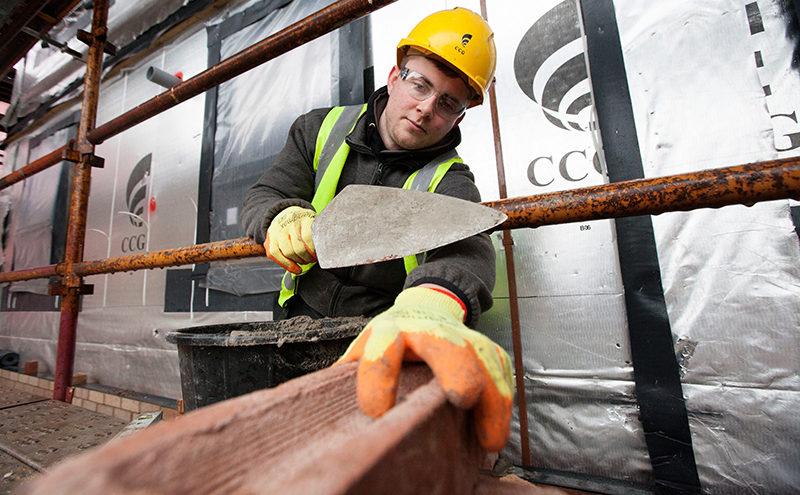 CCG has revealed it plans to take on at least 16 trade apprentices this year. The business will offer the new recruits a four-year programme covering both the practical and theory skills of bricklaying, plumbing and joinery trades.
Formally commencing their chosen programme in August, CCG said the apprentices will help support the firm's business strategy that will see up to 1500 homes constructed per year across Scotland's central belt.
The contractor also offers trainee programmes for internal progression and to the external market, currently employing 29 people in estimating, buying, site management, timber frame design, and health and safety roles. CCG added that it will continue to recruit trainees, with ten new entrants expected to join in their forthcoming financial year.
Alastair Wylie, chairman and CEO of CCG said, "Our apprenticeship programme allows young people to work, learn and earn simultaneously. As a business, it also enables us to nurture young talent and shape employees for the future and these are the reasons why, year after year, we continue to support skills replenishment. A key aspect of our commitment to apprenticeships and training is that we are creating opportunities not just in our home town of Glasgow but in the communities in which we operate. By partnering with local academic partners, this will ensure these opportunities are sustained for years to come."