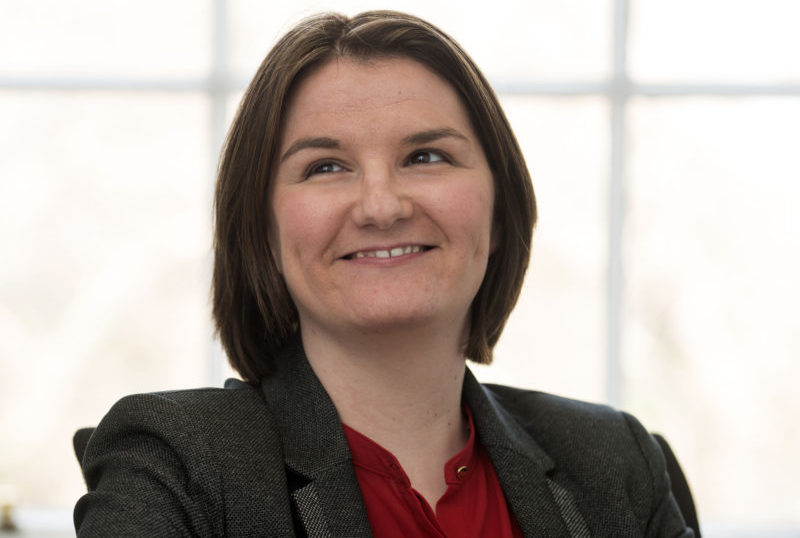 By Claire Sheerin, director of Hays Construction & Property in Scotland
RECENT research by Hays shows that the majority of construction employers are optimistic despite ongoing economic uncertainty, with 89% expecting their activity levels to increase or stay the same over the year ahead.
Positively, a high proportion (86%) also plan to recruit staff this year, with over half of these employers (53%) planning on hiring permanent staff. However, despite positive hiring intentions, employers are still struggling to find the right talent as ongoing skills shortages continue to plague the industry. Close to two-thirds (64%) of employers say their top challenge this year will be a shortage of suitable talent.
It's these skill shortages which have influenced the overall salary rise for construction and property at 2.7%, above the overall UK increase of 1.9%. Salary pressure is set to continue in the year ahead as over three-quarters (76%) of employers plan on increasing salaries again this year.
The Hays UK Salary & Recruiting Trends 2019 guide shows that many employers are expecting tougher competition for talent from other employers. But they must also contend with the possibility that securing the right talent will become more difficult as applications for roles from EU workers slow ahead of Brexit. Fewer people entering the job market is the main cause for shortages, however the availability of skills is a developing picture, and it remains to be seen exactly what the impact of leaving the EU will have on this.
Roles in high demand are civil engineers, procurement specialists, quantity surveyors with between three and five years' experience, architects with social housing experience and site managers, specifically in housing.
The guide also shows that 57% of construction and property employees in Scotland expect to move jobs within the next 12 months, while 44% are tempted to move jobs due to a better salary or benefits package on offer. So it's important for employers to constantly review their benefits package to ensure that they both recruit the best talent and retain existing talent.
Benefits such as flexible working, working from home and extended holidays are becoming as important as salary. But since the collapse of Carillion last year, many employees are also taking a much closer look at companies in terms of their sustainability, while top talent is looking at organisations for their policies on diversity and inclusivity.
These policies can also be used as an attraction tool by employers. By opening up their diversity policies, organisations can build on their reputation, which leads to expansion and opportunities for their employees.
For example, in data from our Equality Under Construction Report 2018, 85% of respondents said that having children negatively affects a woman's career in the construction sector. Employers should in turn take steps to make their culture more accommodating for working parents, such as encouraging more fathers to take up shared parental leave, as well looking at return to work programmes to help women resume their careers after maternity leave.