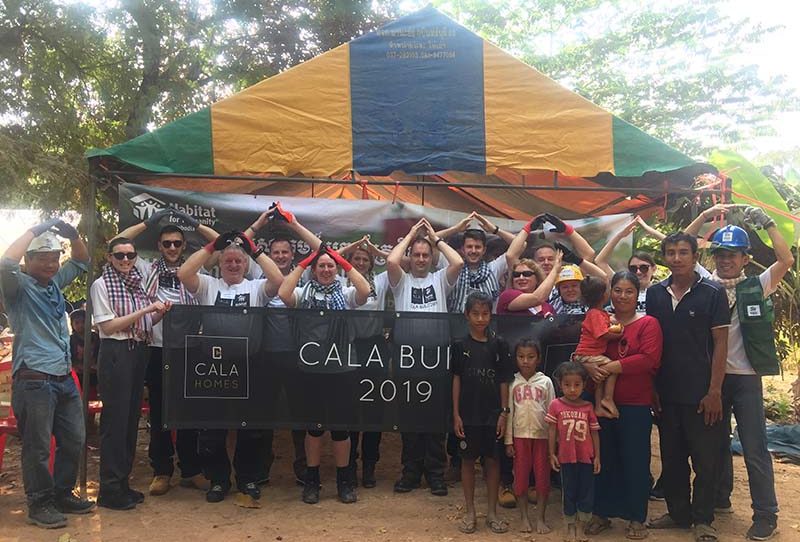 A CALA Homes employee from Kirkintilloch has returned from Cambodia, where she helped build a home for a local family in partnership with the charity, Habitat for Humanity.
Claire Ferris, a development surveyor at CALA Homes (East), worked with nine other CALA employees to build a home for the Yat Yen family, who were previously living in an informal settlement in the Battambang province. Chea Sal and his wife, Yat Yen, along with their four daughters, were previously living in a small house made out of scrap metal, wood and palm leafs. Sal works as a fisherman during the rainy season and is also a labourer on a local farm. The family survive on an income of just $75 per month.
The CALA Build 2019 team constructed the new home and also raised £25,000 to provide aid to crisis zones across the world, in areas where Habitat for Humanity are currently unable to send volunteers.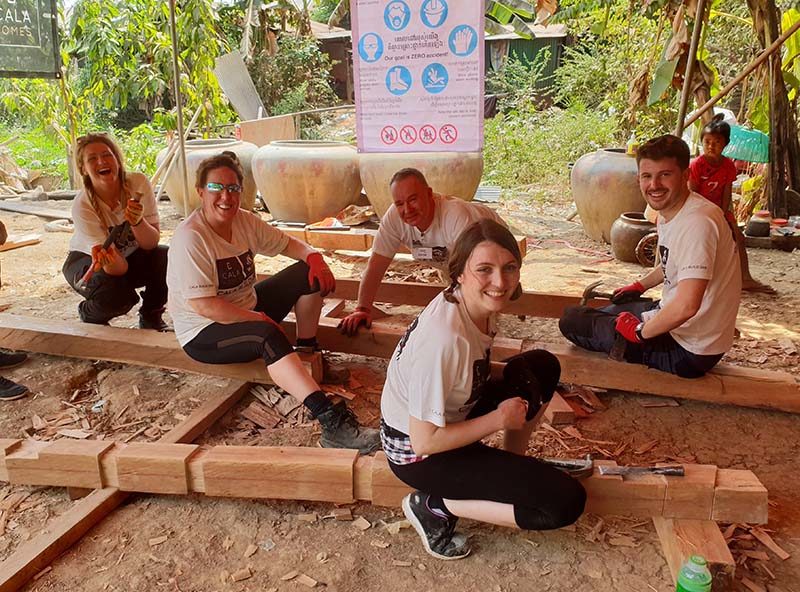 Claire said, "When we first arrived in Battambang province I was a little daunted by the challenge ahead, but that quickly disappeared as we got stuck into the build. Working together as a team and building a real home for the Yat Yen family is one of the most rewarding things I have ever done – I just wish we could have done the same for all of the families in the area.
"I've learn so much from the experience, but the key thing for me is the realisation that money really can't buy happiness. Seeing how happy the Yat Yen family were with their new home has made me look at my own life and see that all you really need is the people you love beside you – everything else is expendable."
The CALA team was selected from employees across the UK. David McGrath, MD at CALA Homes (East), said, "The work that Habitat for Humanity does makes such a huge difference to people like the Yat Yen family, and I am so proud of Claire and the team for playing their part in such an important project. It's clear that the team have found the experience extremely rewarding, and most importantly, they've provided the Yat Yen family with a safe and secure home."