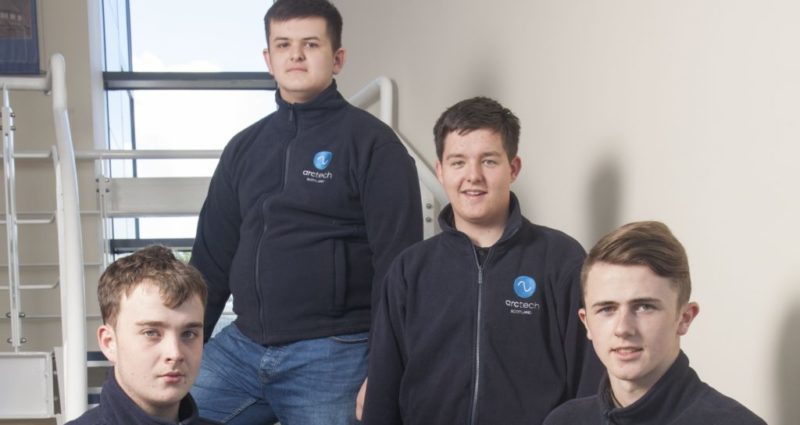 ARC-Tech Scotland has confirmed its commitment to apprenticeships for a third year with the announcement of two new recruits in 2019.
The Glasgow-headquartered building services contractor has employed eleven trade apprentices since it started trading in 2016. They undertake a four-year programme and learn their craft on major projects carried out for clients including ISG and Robertson.
The new starts will join the company in August. Managing director John Gallacher said, "The growth of Arc-Tech since 2016 has been miraculous. We have gone from being a start-up to a leader for quality in our sector with the delivery of major contracts across Scotland. From primary schools and distilleries to renewables and pre-fabrication, we can provide any level of service to any client.
"The success of our business is there to be seen but we know that skills replenishment is crucial for our long-term growth strategy and that is why we have decided to continue our intake of apprenticeships in 2019. We are extremely proud of the work performed by all of our staff and I am sure they will welcome our new recruits with open arms as they embark on an exciting new journey."