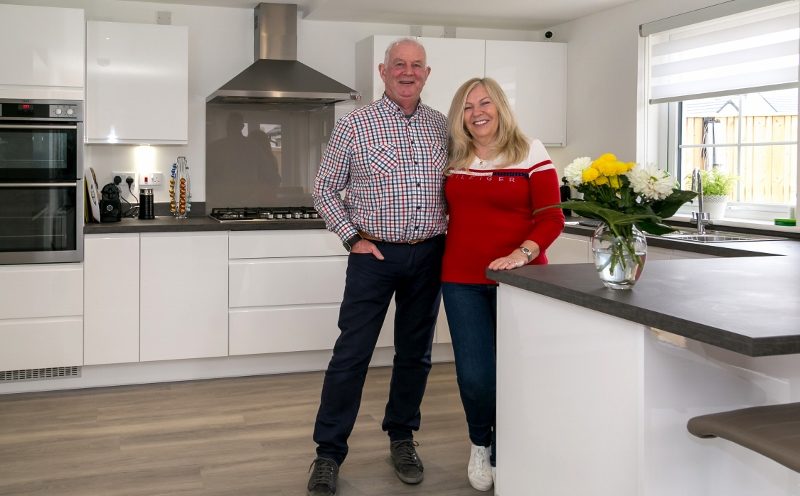 HOUSEBUILDER Barratt Homes in Scotland has been awarded the maximum five stars in the Home Builders Federation (HBF) customer satisfaction survey for ten consecutive years.
The nationwide HBF survey lists the UK's best housebuilders according to their customer recommendation scores. In order for Barratt to receive a five-star rating, over 90% of its customers needed to say they would recommend the homes to a friend.
Speaking on the award, Douglas McLeod, regional managing director for Barratt Developments in Scotland said, "Being able to say that, for ten years running, 90% of our customers would recommend us to friends and family is an incredible achievement, and one we are immensely proud of.
"We take this award and everything it stands for extremely seriously, which is why we put so much energy into building high quality homes and nurturing trusted relationships with our customers at all of our developments across the country.
"I'd like to thank the team across Scotland, as well as all of our customers over the past ten years for helping us to achieve this goal. But we won't be resting on our laurels – our aim is to continue to satisfy our customers for years to come."
Barratt customers William and Helen Muir purchased a new home at the housebuilder's Lauder Gardens development. They commented on the experience, "Between the initial enquiry being submitted and an offer being presented for our existing home, through the part exchange scheme, it was just one week.
"The entire process took just shy of two months and was stress-free with no delays or hiccups along the way. I couldn't believe how seamless it was, and I was really delighted at how fair the price for my existing home was."
To mark the award of being a five-star builder for ten years in a row, Barratt and homelessness charity St Mungo's have announced a new £500,000 three-year partnership to improve the lives of people experiencing homelessness.