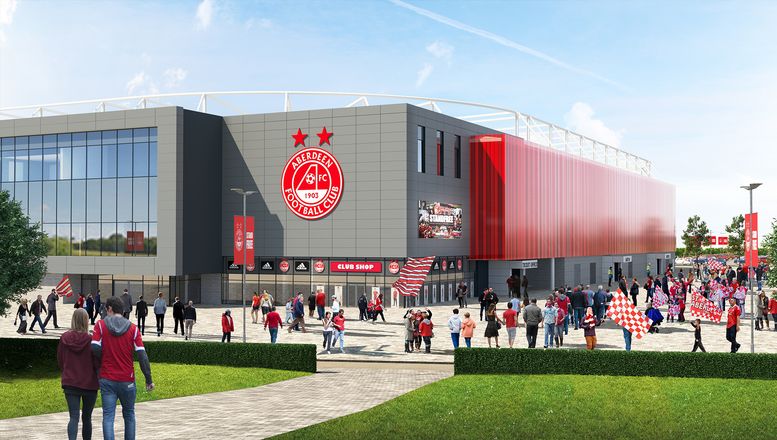 ABERDEEN Football Club's plans for a new 20,000 capacity stadium and associated facilities at Kingsford remain on track after a judge ruled against campaigners opposed to the move.
The club has planning permission from Aberdeen City Council for a new stadium to replace the club's existing Pittodrie home, as well as a football academy comprising outdoor pitches, pavilion and ancillary buildings, ancillary uses, access roads, parking and associated landscaping and engineering works.
The No Kingsford Stadium group raised a judicial review into the planning process, but that has been unsuccessful.
Aberdeen Football Club chairman Stewart Milne said, "The outcome of the judicial review is welcome news for the club, the council and the wider region. We can now confidently complete phase one, the community sports hub and training facilities, and start moving towards delivery of phase two, AFC's new stadium.
"We've already been engaging positively with local residents and community groups who support our plans. But, following today's decision, we will reach out to the whole community, even those who have objected to the plans, so that we can work positively with them to deliver a community sports hub that meets their aspirations, best-in-class football training facilities and, ultimately, a stadium that the whole region can be proud of."
No Kingsford Stadium said it was "disappointed" with the outcome and said it will now take time to consider matters with its legal team before deciding on the next steps.