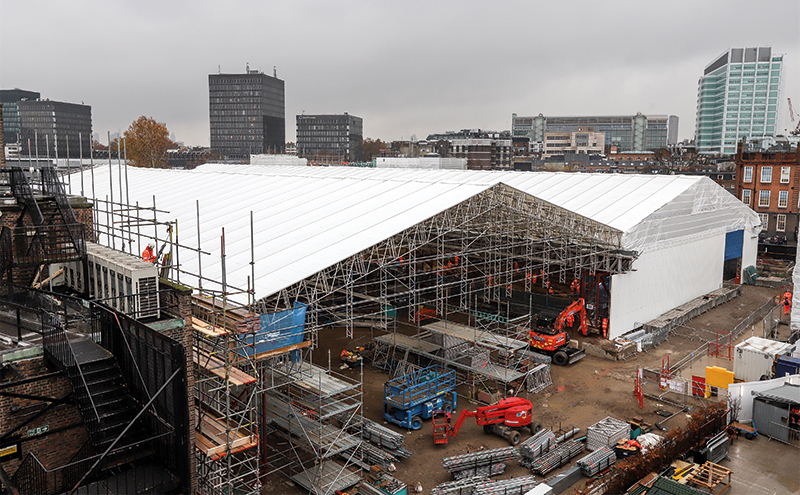 FOLLOWING months of design planning, Palmers Scaffolding has been providing special access solutions and scaffolding for HS2 enabling works at London's Euston Station.
An archaeology programme has been taking place at St James's Gardens, which involves a number of operations in an ancient burial site. To support the project, Palmers has provided a scaffold solution which comprises a 10,000 square metre temporary roof – supported by 15 towers and 300m of bespoke special access spine beam.
The temporary works has a contract value of around £3 million, with the scaffolding structure to remain erected for approximately 18 months.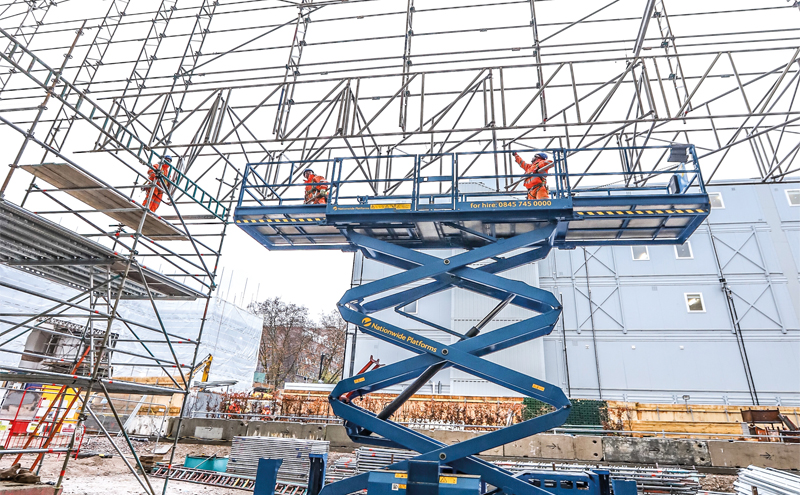 Some 30 Palmers operatives were deployed on site, installing the temporary roof spans, multiple scaffolding towers and access spine beams. Palmers said 90% of the works will be completed from a safe working platform and then be traversed into position, to avoid working from height risks.
Donald Morrison, Palmers MD said, "This is a marvellous project in every sense. The design process has taken a long time to perfect, but the solution is proving to be ideal for purpose – with the 15 support towers running the entire length of the site and the spine beams allowing the temporary roof sections to be rolled out into position, creating a mobile weather protection system to suit works below."
Ian McFarlane, director of business and project development added, "It is a specialised piece of scaffolding requiring specialist knowledge to erect and manage and Palmers are proud to be providing the modern special access here."