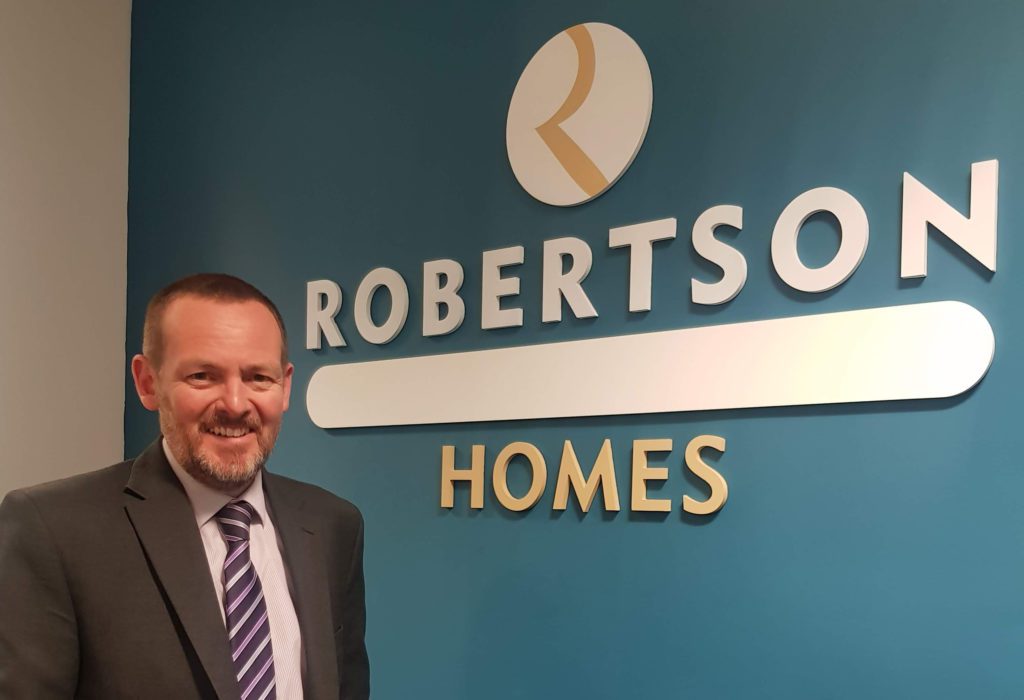 SCOTS housebuilder Robertson Homes has announced the appointment of Richard Bass as regional director for its business in the north east of England.
Based in Gateshead, Richard will oversee current and planned developments of new homes across the region, and spearhead local development of the Robertson brand. He brings over 25 years' experience in construction to the role, a decade of which was spent as regional MD for Keepmoat in the north east of England.
Robertson Homes currently has two live developments in the north east; Backworth Park in North Tyneside and Cragside Gardens in Rothbury, Northumberland. A further development in Wyndham, Co Durham is to be unveiled in summer 2019.
Commenting on his appointment, Richard said, "I'm aware that Robertson Homes and our 'Scottish' house types are still relatively unknown in the north east but we have a great product that gives us a real USP. Robertson Homes tend to be a bit larger and have a superior specification to others in our class so we are selling well across the existing sites.
"My focus however is to expand the business in England, bringing in new developments and building a team to deliver around 200 homes a year by the end of our current three year plan.
"These are exciting times for Robertson Homes and I'm delighted to be part of it."
John Murphy, managing director of Robertson Homes added, "Robertson Homes has been a trusted builder of quality homes in Scotland for more than fifty years. Our expansion into the NE is a strategic one as sister companies across the wider Robertson Group have been active within the area for some time.
"This delivers a definite advantage in terms of logistics and delivery times. As a relatively new housebuilding brand for the NE, it also helps that we are already known for work on major commercial and infrastructure projects within the area."