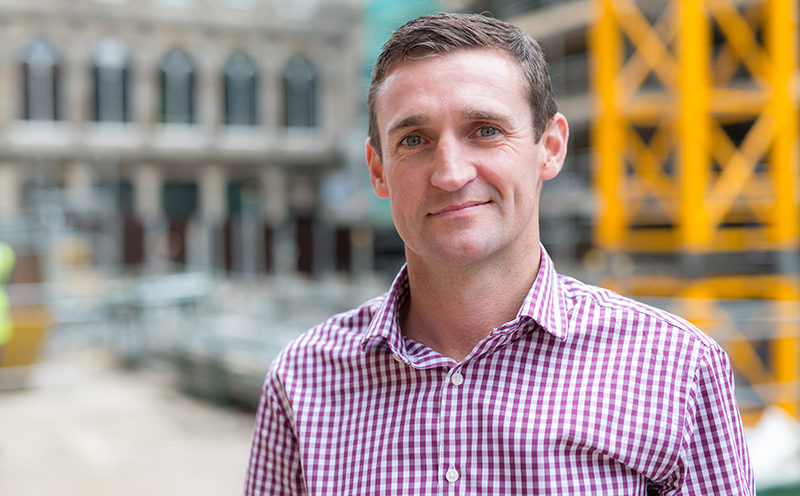 PAUL Beaton has been appointed regional director of ISG's Scottish construction business.
The newly-created role comes as the contractor is set announce "record" turnover figures for 2018.
ISG said the appointment "harmonises" the firm's northern leadership structure, with Paul joining Tim Harvey and Paul Munro as directors of the three businesses that comprise ISG's construction north and Scotland operations. Alongside Scotland, ISG's north east and north west businesses are expected to report combined revenues of circa £200 million.
Paul has been involved in the Scottish business since its inception over seven years ago. He aims to further extend the profile of ISG north of the border in core sectors including office, hospitality and leisure, education and industrial.
Andy McLinden, ISG's UK construction north and Scotland managing director said, "Our Scottish business continues to thrive and I'm delighted that Paul will be stepping up to lead our outstanding team to even greater levels of success. Paul is an exceptionally talented professional with an absolute focus on high-quality customer outcomes and I'm confident that his drive and determination will support our sustainable and planned growth strategy."
Paul Beaton added, "We have built a strong business in Scotland and I am extremely proud of our prominent profile established on a reputation for delivery excellence. Forging longstanding relationships with repeat customers through consistent, meticulous delivery is the cornerstone of our business. The quality of our people and our team approach has ensured great opportunity for growth. We have a clear vision for the future and I'm delighted to be leading our team with such exciting times ahead of us."