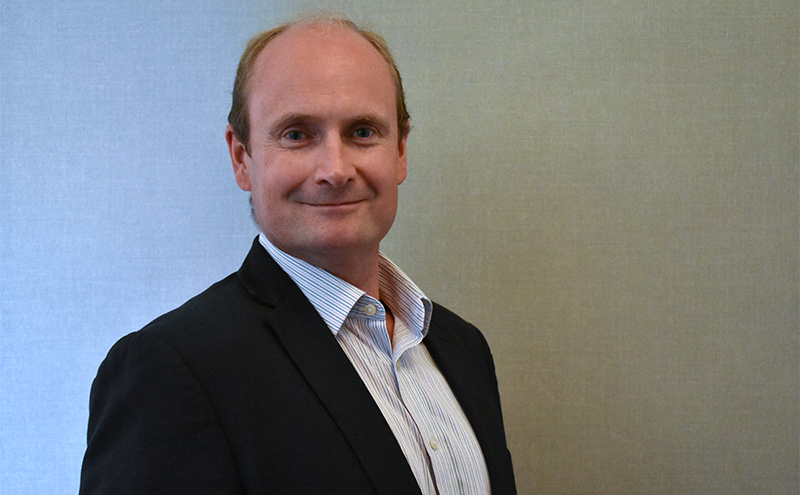 THE introduction of a construction licensing system could help improve productivity, eliminate rogue workers and dramatically improve the sector's image.
That's the view of Gordon Nelson, director of FMB (Federation of Master Builders) Scotland, who would like to see the introduction of a scheme to cover the whole of the industry, complete with "robust" penalties for firms who fail to measure up.
At UK-level, the FMB is in the process of appointing a task force to examine further the research published last year by the trade body in a report on the potential licensing of the construction sector.
Gordon Nelson told Project Scotland there would be six "key" benefits:
• A licensing scheme would help to remove the menace of incompetent and rogue builders from the industry;
• Would offer a much higher level of consumer protection;
• Help to increase output and boost the wider economy;
• Act as a mechanism to drive up quality and professionalism, which would help improve productivity and profit levels for firms;
• Help to improve health and safety compliance, particularly among smaller firms;
• Improve the image of the industry and help solve the skills challenge by attracting more talent
"We envisage the system would be comprehensive, so would be for all construction firms and cover the whole UK construction industry," Gordon explained. "We also envisage that it would include sole traders as it should apply to all legal entities of construction firms. We envisage that the licence would be renewed every three to five years."
Gordon said the cost of a licence would be dependent on the size of firm and nature of work carried out He suggests a fee for the smallest firms of £150, with even the largest of companies paying no more than £1,000. He also believes a licensing operating system could be integrated with existing structures to avoid duplication.
One of the critical issues the task force will consider relates to penalties for firms who fail to adhere.
"To make this work, there would have to be robust enforcement of tiered sanctions," Gordon added. "That way, if firms didn't meet the quality of the licensing system, there would have to be penalties – perhaps a system ultimately tiering up towards having a licence removed unless there were improvements or remedies made."
Gordon believes the appetite for change within the industry is growing, thanks in part to the Grenfell tragedy and the findings of the Cole Report, which was published following the closure of 17 Edinburgh schools when a wall collapsed at a primary school in Scotland's capital city.
Discussions have already taken place with politicians north and south of the border, with Gordon stating that the building warrant system currently in operation in Scotland makes it "more compatible" to having a licensing scheme introduced.
Other key features of a licensing system would be the fact it would help root out rogue builders and make it more difficult for people to set themselves up in the industry without having the necessary experience or qualifications.
Gordon added, "The reputation of the wider industry is seriously affected by rogue and incompetent builders.
"Last year we commissioned research into the economic effect the fear of rogue and incompetent builders was having across the UK. That research determined that overall the UK economy is missing out on about £10 billion of activity per year because of the anxiety over cowboy builders.
"We found that more than a third of Scottish homeowners are putting off doing major home improvement works requiring a builder because they fear hiring a dodgy one. A typical Scottish homeowner would spend around £31,000 on major home improvements over the next five years if they were confident they could hire an honest builder, so I think it would unlock a lot more suppressed consumer demand. That's the economic damage to the industry.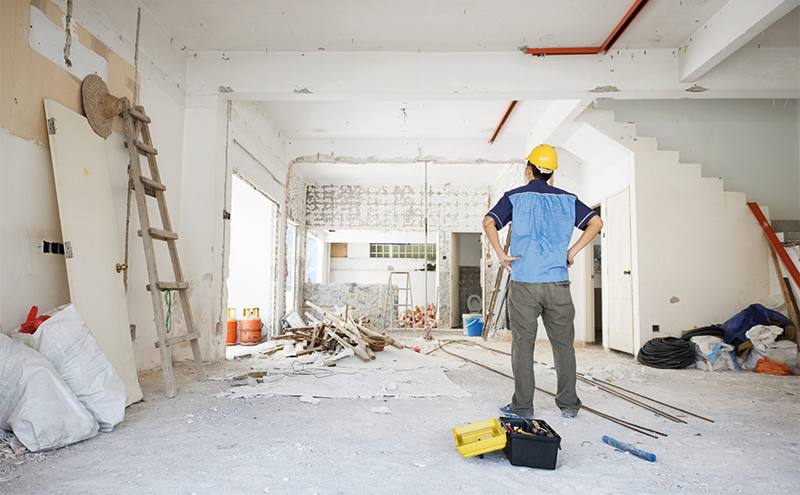 "People don't want to see their children go into an industry with a bad reputation. Another factor is health and safety. At the moment the construction industry is improving its record collectively on health and safety – particularly on safety – but we are still effectively killing up to 40 people a year as an industry, which is obviously 40 too many. The Health and Safety Executive (HSE) carry out regular construction inspection 'blitzes'. A campaign in 2016 they did of small refurbishment sites found that 49% of those sites fell below the standards required to comply with health and safety requirements. There's still a long way to go for many small sites to improve their health and safety compliance and reputation. We think that having a licensing system would raise the bar of health and safety compliance and practice.
"It's extremely straightforward and far too easy (for people to set up in the construction industry).  In reality, anyone can set themselves up as a builder and that's something that is a huge frustration to many of our master builder members. Someone can one week be a landscape gardener and the next week describe themselves as a general builder. There are no barriers to entry and the potential risk, health and safety wise, to themselves, clients and the general public is huge.
"Whilst we, the FMB, constantly remind homeowners about choosing quality builders and to look for ones who've been independently vetted, inspected and who are FMB members, it's a voluntary scheme. Ultimately there's a temptation, among domestic clients mainly, to go for the lowest quote. That has potentially huge consequences. The temptation to save money and inadvertently boost the unregulated economy would be removed."
Gordon pointed to an increasing number of other industries that, over the past 15 years or so, have introduced occupational licensing in the UK. He feels the country generally is starting to move away from a voluntary approach to achieving occupational accreditation and instead opting for more formal solutions.
Some construction licensing schemes are already commonplace in other parts of the world. Gordon added, "A range of formal licensing measures exist across, for example, several States in America and territories of Australia. Although these schemes all have different attributes, they're all backed up by enforcement powers and penalties. In Europe there are similar licensing schemes operating in the Netherlands, Denmark and Germany.
"A more local example is in the Republic of Ireland. At the moment there is the CIRI (Construction Industry Register Ireland). That is an online register of competent builders, contractors, tradespeople and subcontractors. Whilst that is voluntary at the moment, there is legislation going through the Irish parliament to make the CIRI scheme mandatory. They are on a journey on licensing. All applicants must prove their competence and experience and meet strict criteria to obtain a licence. For example, they must adhere to a code of ethics and obligations, be tax-compliant, have the relevant levels of insurance, health and safety compliance, and demonstrate commitment to continuous professional development as well as keeping up to date with current building regulations. The CIRI scheme is for all contractors, so it's comprehensive."
In terms of industry support, Gordon revealed backing in principle has already been obtained by some 30 organisations across different segments of the industry.  He said the campaign is becoming industry-wide and the licensing proposal's website and campaign logo will be up and running shortly.
"For far too long, the very worst construction firms, who mainly operate within the domestic repair/maintenance/improvement marketplace, have been damaging the reputation of the wider industry. The introduction of a licensing system would be very good for the whole of the industry," he concluded.
• To find out more about the campaign, contact Gordon Nelson on 0131 442 8834 or email externalaffairs@fmb.org.uk