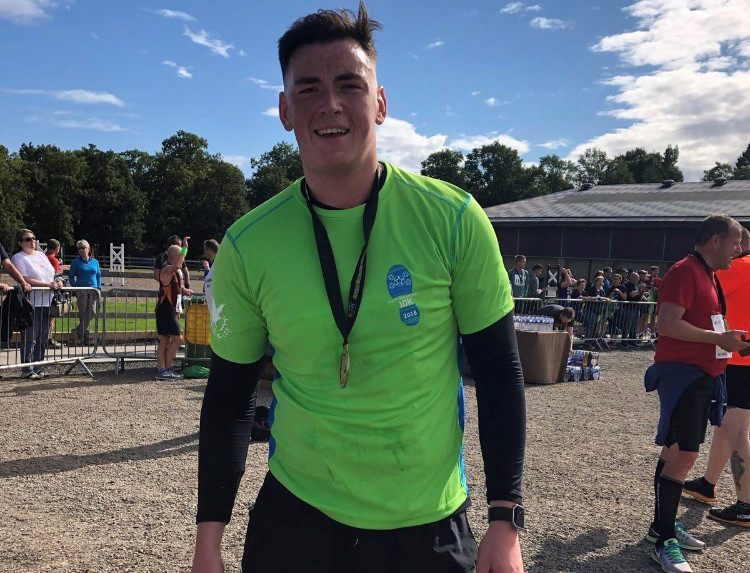 A quantity surveyor is to tackle the London Marathon this year to help fund the expansion of Scotland's only complex neurological care facility.
Charlie Linton (24), from Bridge of Allan, is running the 26.5 mile race in April. He was inspired to raise money for the £3.9 million extension as his mum works for Sue Ryder, the charity that operates the Aberdeen-based Dee View Court centre.
Currently, there are 24 rooms and residents have a range of conditions including stroke, acquired brain injury, Huntington's and motor neurone disease. The proposed development will see it double in size and also include a dedicated training facility to increase learning and knowledge for the provision of neurological care across the country.
Charlie, who works in Glasgow, raised £2320 towards his £2000 entrance fee target at a fundraising event in Stirling earlier this month, which featured comedian Stuart Mitchell and Rod Stewart impersonator, Danny McDonald.
Charlie said, "I'm delighted local residents lent their support and came along to the fundraising night. Given that I've almost reached my entrance fee target, it means I'll be able to raise much more needed funds through other initiatives I have planned, and achieve my overall goal of £3000.
"My mum has worked for Sue Ryder for eight years and the more I heard about the fantastic work it does and how Dee View Court offers a lifeline to people and their families, I felt inspired to run this year's London Marathon in aid of the centre. It's the only place in Scotland that offers care for people aged 18-65, living with long-term neurological care in Scotland and the new extension will allow them to help many other people."
To donate, please visit: https://www.justgiving.com/fundraising/charlie-linton