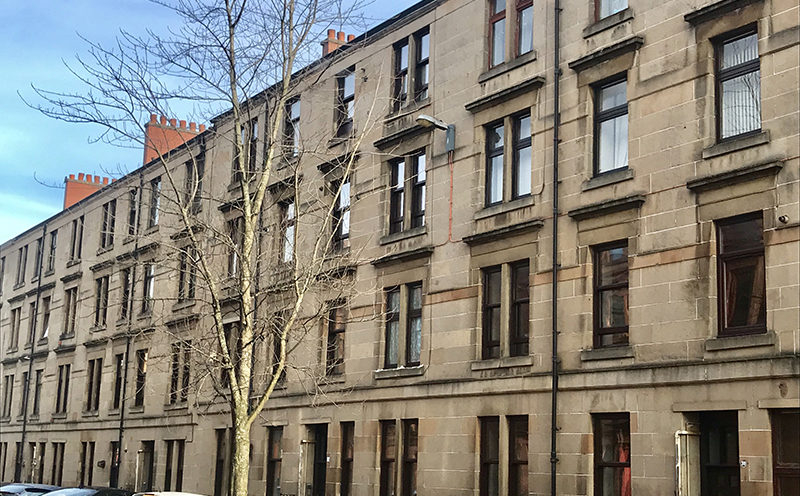 CCG Asset Management is installing new kitchens in 126 Glasgow properties as part of Govanhill Housing Association's improvements to its tenement housing stock.
The £900,000 contract will be completed over 16 weeks and was procured through the PFH kitchen and bathroom framework.
The organisations recently celebrated the completion of a window replacement contract across various homes in the area. Representing the fourth window replacement contract undertaken by CCG in recent years, Phase 10 saw the installation of over 640 timber windows to 89 properties. The windows, which are fully reversible and dual turn, were manufactured at CCG's semi-automated manufacturing in Cambuslang and installed by CCG's Specialist Building Services (SBS).
Annie MacFarlane, chair of Govanhill Housing Association said, "We are very pleased with the continued progress and quality workmanship being made by CCG to deliver major component replacements to our properties. The successful completion of this window contract and the commencement of more new kitchen upgrades will make a real difference to tenants' lives."
David Wylie, CCG managing director added, "Our construction, manufacturing and maintenance divisions have worked with Govanhill Housing Association over the last four years where we have provided our client with fully integrated construction solutions across several contracts. In doing so, we provide an assurance of delivery and a level of customer service that is unmatched in the sector. I commend the work undertaken by all of our divisions across the group and I am sure the Asset Management team will deliver a first-class installation as they embark on this latest contract."