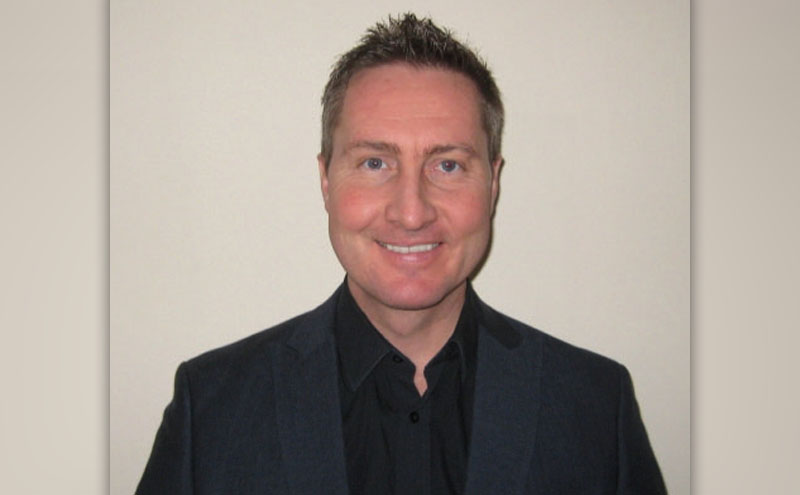 WHEN Gary Gallagher trained for a career in scaffolding in the early nineties he could scarcely have imagined the impact it would have on his life. In 1996, aged just 20, Gary fell over 30 ft. from a rooftop while assessing a project, suffering a catalogue of devastating injuries including the loss of sight in his left eye.
Today, Glasgow-based Gary visits businesses across the UK sharing his story with the aim of promoting the importance of risk assessment, greater communication and never becoming complacent.
The issue is as critical today as it was 20 years ago. A recent Health and Safety Executive report revealed there were 38 fatal injuries to UK construction workers in 2017/18 – 48% of which were the result of a fall from height.
After studying at Bircham Newton Civil Engineering College in Norfolk, Gary went into contract scaffolding before moving on to events, where he constructed the likes of camera platforms, stages and grandstands for theatre, film and television projects. He then went into surveying and estimating for scaffolding.
It was while doing that role that he suffered the accident that changed his life forever. On July 10, 1996 Gary visited a site he had previously assessed and saw an opportunity to verify a height measurement. He explained, "I'd gone out six months earlier and measured the front and rear of the building from street level; but this time, six months later, the client was looking for two additional towers coming off roofs at the rear, so that was in addition to the original spec.
"I realised that I would have an opportunity to maybe check one dimension that I had previously recorded.
"I wanted an accurate height measurement because they were looking to basically strip the fabric of the building, take away the window frames, some tiles from the roof and other aspects, take away some things from inside the building, put it onto a scaffold that was exactly level with the flat roof and into a wheelbarrow, along the scaffold and down a rubbish chute into a skip.
"At the end of the flat roof there was this railing; it was a wrought iron balustrade, which we later found out was over 100-years-old. To me it looked like a perfectly good balustrade; it looked like a normal handrail and all my training up to that point had taught me that if a handrail is there it is there to support your weight and protect you."
Gary leaned against the balustrade and it gave way, resulting in him falling 32 ft. onto the cobbled street below.
He woke up ten days later after being placed in an induced coma. The extent of his injuries, and the impact on him and his family, soon became apparent. Gary lost the sight in his left eye and seven upper teeth. He also suffered multiple facial fractures; a fractured pelvis; fractured wrists; a collapsed lung; a torn spleen; a perforated bowel and a number of other injuries.
"That's what I talk about now," Gary explained. "I talk about the fall itself, the build up to it and more to do with the impact it had on not only me but my family and others that were there that day."
In the years since, Gary said he has become "much more settled" in accepting what happened to him.
"It's a shared responsibility – there are a few people that could have done things about it to prevent it from happening," he explained. "Back then the Construction (Design and Management) regulations weren't applicable to the people that had a prior knowledge of the defective barrier.
"The Occupiers Liability Scotland Act 1960 was more relevant in my case than the Health and Safety at Work etc. Act 1974 but if the CDM Regulations as they are written now (where responsibility begins at the 'planning stage', rather than at the 'construction phase') were applicable back then, then certain duty holders with a prior knowledge of the defective balustrade could have been implicated under CDM and would be nowadays."
Gary said no action was taken – such as putting tape or signage up – to alert people to the danger of the balustrade. However, he also acknowledged his own complacency in not considering that the balustrade could have been allowed to deteriorate to the point of not being fully sound.
"I had always thought as a scaffolder that as soon as I installed a scaffolding handrail it was there to serve a purpose as a handrail, so any balustrade that I saw or any waist-height railing to me was there to support somebody's weight. I didn't realise that these things over time can become rotten and corroded and defective."
Following his recovery, Gary worked in a safety role before making the decision in 2017 to talk about his experience. He now works with safety training consultancy Latitude Productions and raises money for the brain injury association Headway through his presentations.
"The core message is mainly about the importance of risk assessment," Gary said. "The other aspect of it is complacency; I always make sure that I point out to people to never become complacent. The third theme that runs through the presentation is good communication; if the communication had been a little bit better that day between all those involved then the accident might not have happened.
"The other thing is there's an obvious danger out there of balustrades that are rotten, corroded, old, sometimes in a state of disrepair, and these things are in every major town and city across the country, and there have been other accidents that have mirrored my own.
"I just want to make people aware of the possible danger out there."
While Gary is looking to highlight the risk of unsound balustrades, he does believe the industry has moved on in the years since his accident.
"Over the period of time since my accident the harnesses have really improved…but that isn't, strictly speaking, fall prevention; that's fall mitigation when you're talking about harnesses unless when in full restraint but even then, it's personal protection, not 'collective'.
"In terms of fall prevention, where you're actually preventing a fall from occurring, there have been some improvements in that area too."
Gary urged scaffolding businesses to "do right by your employees" in terms of protecting them from possible falls by complying "as high up in the hierarchy of control measures when it comes to working at height as possible or as reasonably practicable".
He added, "Involve the workforce as much as possible in terms of getting them involved in assessing the risk and familiarising themselves with the task in advance of doing it. These sorts of talks that I, and other people out there, deliver also help raise awareness and change attitudes towards health and safety. It's all about changing the mindset."