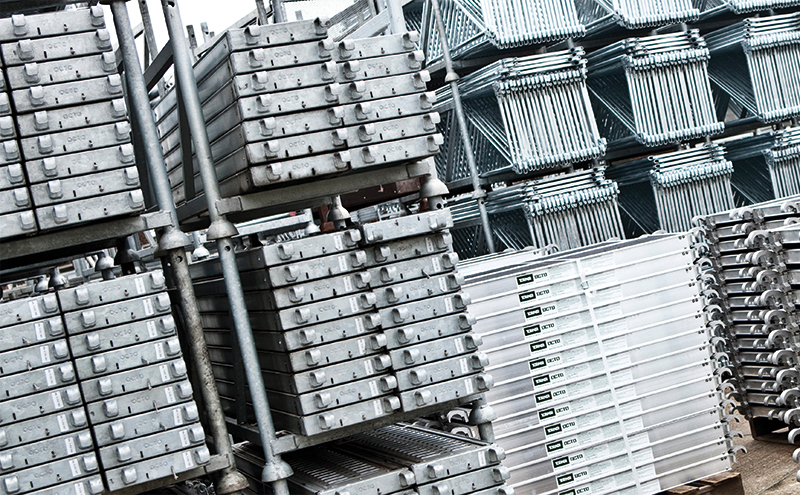 TURNER Access Contract Scaffolding has recently expanded with the opening of a new depot in Cowdenbeath, Fife.
The development follows the opening of its Edinburgh location last year, with the Glasgow-based firm saying the new location will further support its growth and contracts operation.
Turner explained that the new depot, located in Thistle Industrial Estate, provides a "strategically positioned base" for the company's newly acquired contracts that reach to the far east of Fife and north to Perth and Dundee.
The Fife depot covers a 30,000 sq. ft area and provides immediate access to the A92 and surrounding Fife areas.
The company said it can now offer a scaffold contracts service throughout the central belt of Scotland and into Fife, Perth and Kinross, and Angus.
An investment of over £2 million has been made to support growth plans. This includes investment in stock, vehicles and people.
Turner is currently running a recruitment campaign for Part 1 and Part 2 qualified scaffolders to be based at all locations. There has also been an investment in new vehicles, with the contracts division recently introducing a second owned HIAB into its vehicle fleet.
The firm explained that the addition of another HIAB allows the contracts team to deliver a "more efficient service" to customers by delivering more material to site in one trip than would previously have been possible. This has also allowed the company to take on larger projects.
The availability of HIAB vehicles has allowed Turner to remove four of its 7.5t trucks from the fleet, helping reduce fuel consumption and lower emissions.
Greenock-based charity Ocean Youth Trust Scotland, which offers sailing voyages to young people to help them grow in confidence, make friends, develop new skills and gain an awareness of the environment, recently benefited from Turner's scaffolding services.
Turner provided a structure to allow the charity to facilitate its maintenance programme on one of its vessels. The Alba Explorer yacht is undergoing a major refit with the aim that she will be ready to sail again by the middle of March.