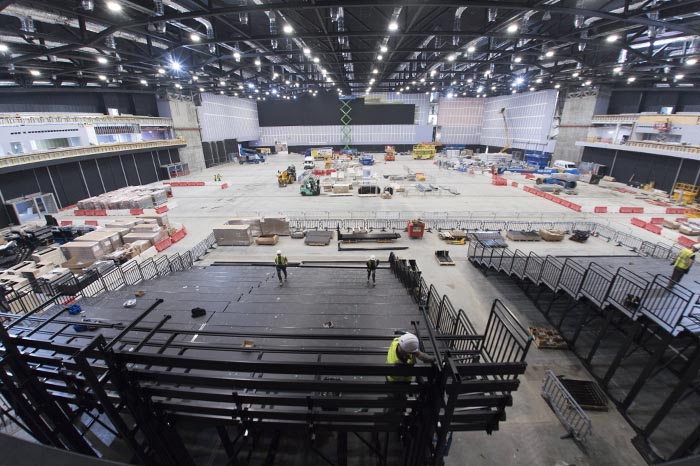 FACILITIES management specialist FES FM has been appointed to operate the energy centre for The Event Complex Aberdeen (TECA) and two on-site hotels, which will showcase renewable technologies.
The firm, which has an office in Aberdeen, won the contract for the energy centre that will provide the multi-million pound venue with "clean, sustainable, and reliable" energy.
TECA, which is being delivered by Aberdeen City Council and development partner Henry Boot Developments (HBD) and is being constructed by Robertson Group, is due to open this summer. It has been tipped to provide a huge boost to the economy and attracts visitors from near and far to attend events including music concerts, exhibitions and conferences.
The energy centre's combined cooling heat and power (CCHP) facility will use various technologies to provide power, heat, and cooling to TECA. At its heart is the largest hydrogen fuel cell installation in the UK. An anaerobic digestion plant will use Aberdeen's food waste, agricultural crops, and waste products to produce renewable biofuel which will also feed into the CHCP.
Councillor Douglas Lumsden, Aberdeen City Council co-leader said, "It is fantastic that a company with a large presence in Aberdeen will play an important role in the future of TECA. The energy centre plays a part in the city's Regional Economic Strategy to showcase renewable technologies and it will be one of the most sustainable venues of its type in the UK."
Ian Maitland, managing director of FES FM added, "We are delighted that we have been awarded the total operation and maintenance management contract for the energy centre. This facility is one of the first of its kind in Scotland and it will produce an independent, low carbon source of heating, power and cooling for TECA, and both the Hilton and aloft hotels. We look forward to working in partnership with Aberdeen City Council as we deliver our services at the energy centre."