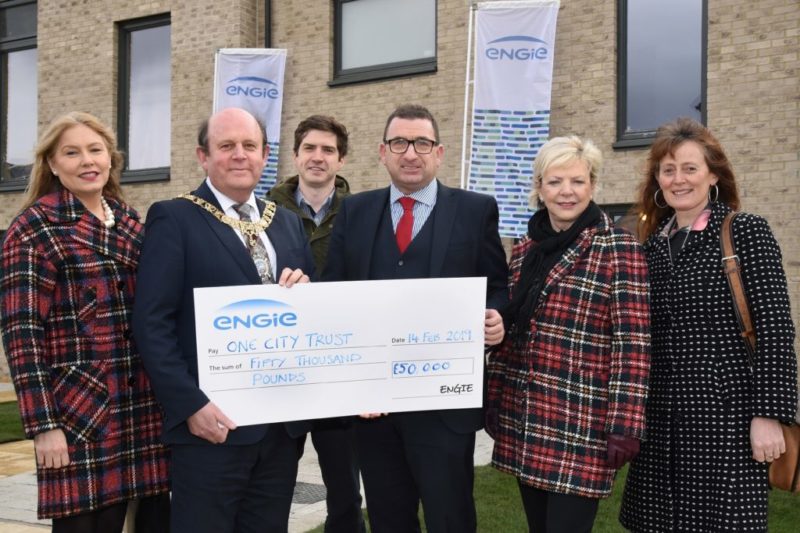 ENGIE, which is delivering the £35 million regeneration of north Sighthill in Edinburgh, has announced it has reached agreement to allocate £50,000 of community benefit funding across south west Edinburgh.
ENGIE was awarded a contract with the City of Edinburgh Council in 2017 to build 184 affordable homes and 132 homes for sale on land previously occupied by high-rise housing. As part of the deal, the firm agreed to work with the council and local representatives to establish where it could add value by investing in wider community initiatives.
ENGIE has teamed up with One City Trust (OCT), who will manage and allocate the Community Investment and Public Realm Funds through the OCT Main Grant Programme and the Lord Provost's Rapid Action Fund.
Brian Pettigrew, regional MD for ENGIE's places & communities division said, "We have now been working with the City of Edinburgh Council to deliver this regeneration programme for more than a year. This has allowed us the opportunity to work with the council and local people to assess the needs within the area and see where we could add more value.
"OCT was the perfect partner to support us in delivering these community funds and share our joint vision with the council of investing in people to help transform communities. As part of our four-year programme, ENGIE has also committed to offering substantial employment and training opportunities for local people via an ambitious community engagement plan, centred on employability and training, education and outreach, enterprise and business, funding and development and community cohesion.
"This community investment fund compliments these efforts and we look forward to working with our partners and local people as this exciting project progresses."