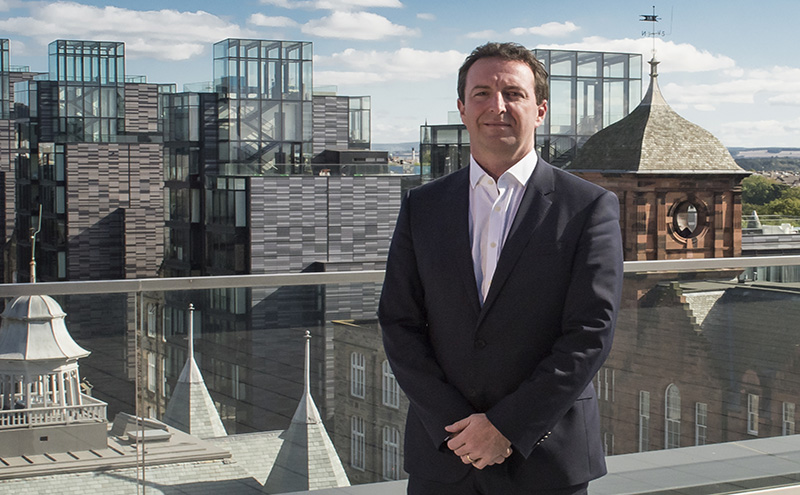 ARCHITECTURE practice Foster + Partners has been appointed to design the masterplan for a £300 million development in Edinburgh.
The 4-acre Haymarket site was acquired by M&G Real Estate in June 2018 for £41.9 million, with Qmile Group appointed to deliver the mixed-use development.
The site currently has planning permission for three Grade A office buildings totalling 350,000 sq. ft., a 190-room hotel and a 172-toom aparthotel. It also has provision for 40,000 sq. ft. of retail and leisure space.
Foster + Partners has previously worked with M&G Real Estate and Qmile Group, creating and delivering the masterplan for Edinburgh's £750 million Quartermile mixed-use development.
Commenting on the appointment, Aaron Pope, director of asset management at M&G Real Estate said, "We know from experience that Foster + Partners is a truly world class organisation. Our success of working with Foster + Partners and Qmile Group on Quartermile, and their continued commitment to providing an innovative, modern and sustainable approach to placemaking, will be key for Haymarket.
"Working with Foster + Partners and Qmile Group we will develop a revised masterplan using the very latest thinking in design, materials and sustainability practices to enhance the impact of the development in this prime location.
"Haymarket will provide Edinburgh with a vibrant place to work, rest and socialise, which we believe will set new standards nationally and internationally. We look forward to revealing our plans for the site over the coming months."
Ian Whitby, partner at Foster + Partners said, "We are very pleased to be continuing our long and successful relationship with M&G Real Estate and Qmile Group with this latest appointment.
"As with Quartermile, Haymarket is a high-profile development and one which will further significantly enhance the fabric of the city, both commercially and socially. Our work on the masterplan is underway, and we are excited about the opportunities the development will provide for Edinburgh."
Paul Curran, chief executive of developer Qmile Group added, "The appointment of Foster + Partners brings together an unrivalled team with the knowledge and expertise to fund, design and deliver what is a key development for the City of Edinburgh.
"This will provide the confidence that we are now going to deliver a very special place at Haymarket by providing much needed Grade A city centre office space, hotel accommodation, and retail/leisure provision."