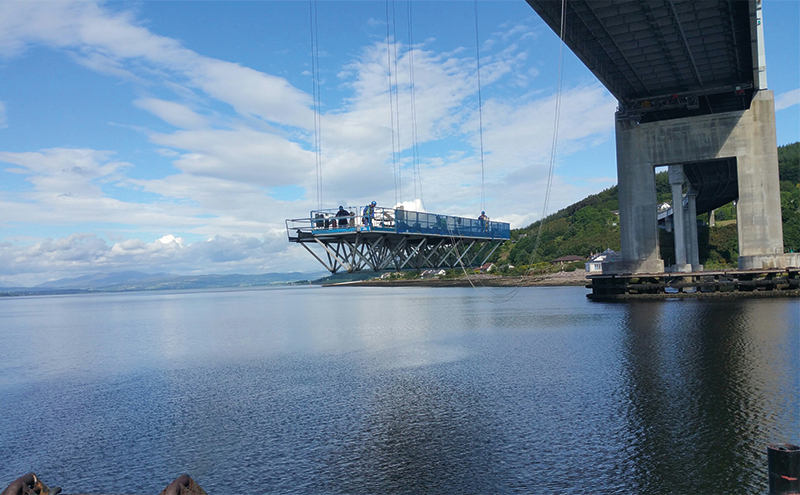 DENHOLM Industrial Services (DIS) is targeting further growth in Scotland following the recent acquisition of Access Lifting Pulling & Safety (ALPS) by holding company Denholm Industrial Group.
Steve Hill, Denholm Industrial Group's managing director, told Project Scotland he believes the deal makes the business the only service supplier in the UK capable of offering the full package of scaffolding access, platform access and blast and paint works.
"There are other contractors who do one or two out of the three but there aren't any who do all three," he explained. "We're offering these services now to our clients. We're looking to provide them to the main contractors; we're not looking to be a main contractor ourselves. We want to provide a turnkey solution. We'll be driving that this year."
Parent company The Denholm Group can trace its history back to Greenock in 1866 when James Denholm set up a ship agency business on the Firth of Clyde. Today, its Industrial Services division provides engineered scaffolding and access services, as well as surface preparation and coatings. The firm operates from a number of sites across the UK, including one in Glasgow.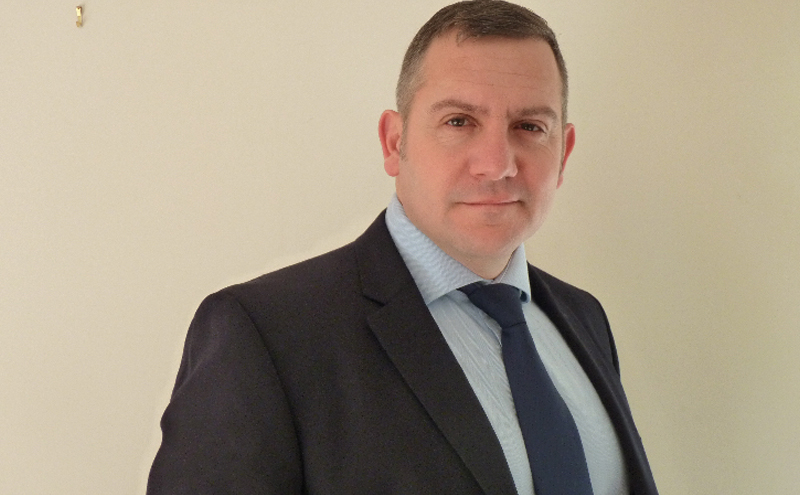 Yorkshire-headquartered ALPS specialises in suspended access and lifting applications, with a particular focus on difficult-to-access infrastructure.
Steve said the acquisition means the group can now look at projects in a different light and offer customers a variety of solutions based on the challenge being presented.
"We've got more tools in the box now," he added. "We can look at the most efficient way of doing something, whether that be time and/or financial cost. We've got the ability now to either put our UK-leading systems scaffolding on a job; we can use a tube and fitting system; we can go to a suspended scaffold from ALPS; we can use rope access. What we're looking to offer our clients is not to have one option which is going to cost them 'X'.  We'll ask what the challenges are and fit the access solution around the challenge of the project itself. We've now got that extended ability.
"Through the combined Denholm Industrial Services and ALPS businesses, we offer complete access solutions. Prior to acquiring ALPS, DIS offered rope access in the past, but that's pretty much where most scaffolding businesses stop. We've now gone that extra step and listened to what clients have had to say, especially around civils and infrastructure. When you're looking at bridges or difficult-shaped buildings, putting up a huge scaffolding structure or an expensive technical scaffold is not always the way.
"We've looked at the market and then went to ALPS, who we think are the market leaders in alternative access."
Steve said although DIS and ALPS have crossed paths on schemes over the years, they've generally not been competitors due to the different nature of the services they offer. Some projects have utilised products from both organisations, including the Forth Road Bridge, which specified suspended scaffolding from DIS underneath the bridge along with several platforms from ALPS.
Steve said ALPS has been delivering projects in Scotland for the past 30 years. "They've worked on the Queensferry Crossing, where they supplied several large platforms. They're currently on the Kessock Bridge with two very large mobile platforms.  ALPS has also done civil works, including at the shopping centre in Livingston. And they've put platforms on oil rigs in Invergordon. The list goes on."
Steve described the Scottish market as being "extremely important" to the group, with clients both north and south of the border being able to benefit from significant investment the group will have made by the end of 2019.
"Innovation, especially in the access business, has been slow for decades," Steve said. "We at Denholm have pushed the boundaries by purchasing the Plettac Metrix system, which we believe is the leading system in Europe. In 2018 and 2019, we will have made a considerable multi-million pound investment in this system.  That's driven by innovation, safety and productivity. Bringing ALPS into the family allows us to use process innovation as well as product innovation. We have an extended view on an access challenge and that again is innovation."
The business has also set its sights on breaking into new markets.
"We're already working together," Steve added. "For example, DIS has been in the marine sector for some time and ALPS is now working with DIS on the Prince of Wales aircraft carrier. DIS is involved in a substantial scaffolding containment on the flight deck – 90 metres x 39 metres. We're going to disconnect part of the containment so it's going to become 38 metres x 39 metres. ALPS will then pull this section along the flight deck; so we're combining ALPS' expertise in pulling and lifting and DIS' expertise in temporary containments. It's a huge structure on top of the aircraft carrier that ALPS will pull down the deck and move into position for DIS. That shows again the synergies (between DIS and ALPS)."