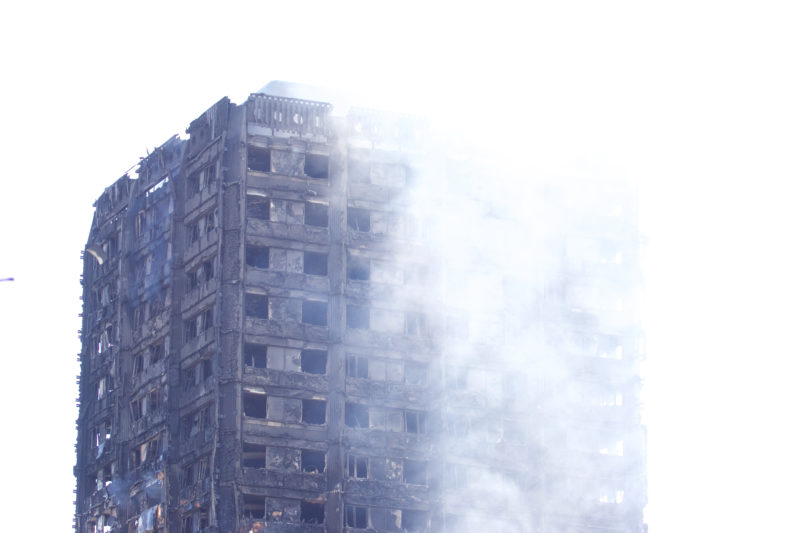 FIRE safety and building compliance contractors across Scotland are being invited to help registered social landlords (RSL) meet new higher standards in the wake of the Grenfell Tower tragedy.
The firms can apply to become 'preferred contractors' as part of a new Dynamic Purchasing System (DPS), being managed by PfH Scotland, which will be available to social landlords that are PfH Scotland members. The idea is to help streamline the process for procuring a variety of fire safety and other specialist safety works.
The new DPS is said to have been designed to encourage SME participation by creating separate 'preferred contractors' lists covering six individual regions of Scotland: North East, North West, Central East, Central West, South East and South West.
Following the Grenfell tragedy, the Scottish Government set up a ministerial working group to review existing building and fire safety regulatory frameworks in Scotland. As part of this, a public consultation on fire and smoke alarms was launched. Scottish Housing Minister Kevin Stewart announced plans to extend the existing standard for protection from smoke and fire required in private rented housing to all tenures of housing via an amendment to the 1987 Housing (Scotland) Act.
For registered social landlords, the new standard will require the installation in all social rented properties of at least one smoke alarm in the room most frequently used, at least one smoke alarm in spaces such as hallways and landings and at least one heat alarm in every kitchen.
The Scottish Government has also announced plans to make the installation of sprinkler systems compulsory in all new domestic buildings above four storeys in height.
As well as fire safety, the DPS will also offer access to a range of other compliance services including electrical testing, surveying, testing and removal of asbestos, installation and servicing of lifts, radon testing, testing and treatment of legionella and the treatment of invasive plant species such as Japanese knotweed.
Interested contractors can register their interest via PfH Scotland's electronic procurement portal. The DPS will remain open for contractors to join for five years.
Stephen Herriot, PfH Scotland head of operations said, "The devastating fire at Grenfell Tower in June last year has precipitated some far-reaching policy changes concerning the protection of homes from smoke and fire. As part of these changes, registered social landlords will now have to ensure that their properties meet reinforced standards governing the installation of heat and smoke alarms and carbon monoxide detectors.
"At the same time, as RSL's seek to modernise their housing stock to meet increasingly stringent standards for quality and energy efficiency, there is a growing need for specialist contractors to deal promptly and safely with other factors with significant health and safety implications. These include safe removal of asbestos, treatment and prevention of legionella, electrical testing of equipment, installation and servicing of lifts, testing for radon and dealing with invasive plant species such as Japanese knotweed. PfH Scotland's new Dynamic Purchasing System is designed to help RSL's achieve compliance with the latest health and safety standards in all these areas as straightforwardly and cost-effectively as they can.
"We are now calling for specialist contractors throughout Scotland to put themselves forward for the opportunity to be considered for significant new work across all of these categories. As our membership of RSL's located throughout Scotland continues to grow, so too will the opportunities for specialist health and safety contractors to secure new contracts through our newly launched Compliance Services DPS."