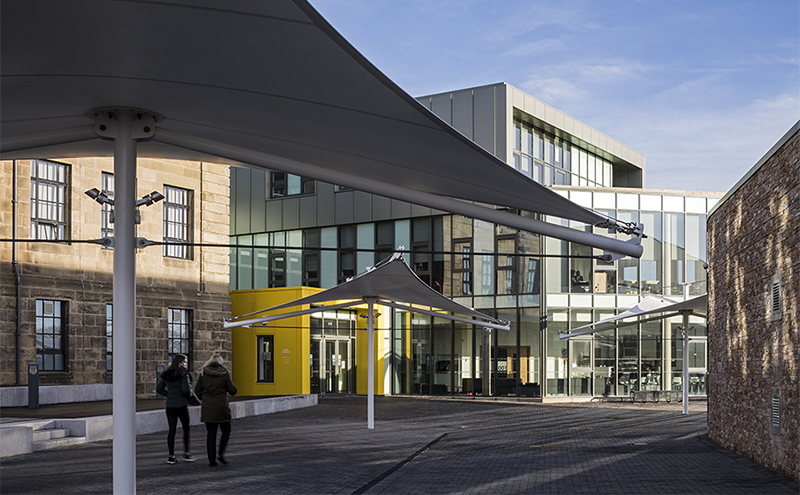 THE work of Scotland's hub organisations working in partnership with local authorities in the development, construction and delivery of education projects in recent years has resulted in the completion of modern, flexible and vibrant learning environments that have "energised" both teachers and pupils alike.
That's the view of Michael McBrearty, chief executive of hub South West, who said the hub model has had a hugely positive impact on the nation's schools and helped avoid a "race to the bottom".
Michael was speaking to Project Scotland at the Education Buildings Scotland Exhibition and Conference event in Edinburgh, where the achievements of the nation's five hub organisations were celebrated.
Since inception, the hub programme has delivered 104 education-related projects in Scotland with a combined value of £1.3 billion.
Michael said, "I've been involved in the delivery of education projects for the past 20 years. My background was originally in the PFI, PPP-type delivery model. The difference I think we are now seeing through the hub model is that it is not a race to the bottom. hub facilitates a real collaborative partnership with the public sector. Long-term relationships are established based on trust, experience and record of accomplishment. In the past, the traditional tendering process can sometimes create a less concerted approach – the client can be slightly uncertain around giving too much away in a competitive dialogue setting. The hub model removes these barriers, creating a more cooperative approach."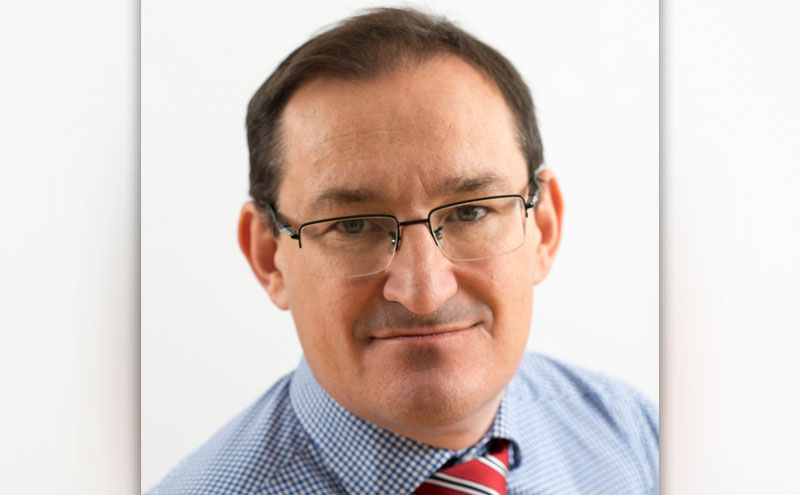 Michael explained there has been a marked difference in the way schools are designed now compared to even just a decade or two ago. Pupils and teachers are involved in the process with their views on current and future learning influencing outcomes.
"If you compare this with 20 years ago, there was a very traditional approach to learning and school design with boxed classrooms, desks in rows and teacher to the front, long corridors and limited social spaces other than maybe assembly halls and sports halls that were not effectively utilised," Michael added. "The area and cost metrics have forced the industry to look at how we can build facilities more efficiently and effectively. What we are now seeing is open-plan settings, with learning plazas, breakout spaces, cafes and ICT positioned around the building. This responds to the new ways of learning. When I was at school, libraries were quiet areas for reading and learning and often with restrictive access. A library now has a community feel, encouraging students to come together to learn in groups. Corridors now are at times unrecognisable since they have varying widths with breakout spaces. Assembly halls are flexible multi-use social spaces. Folding partitions allow areas to open up and expand into larger performance areas. It's about looking at a space and making it work a bit harder."
The flexibility of the hub model has allowed local authorities to build new schools as well as refurbish, modernise and expand existing schools.
"hub's goal is to be considered the development partner of choice for the public sector," Michael said. "The real advantage of the hub model is its flexibility and that we can develop projects funded directed by the public sector from capital budgets or revenue funding under a design and build, DBFM or build only form of contract.
"There are some existing schools that we have developed that maybe have a history that goes along with it. It could be a historic or listed building. Marr College in Troon, South Ayrshire is a prime example, and won Project of the Year here (Education Building Scotland Awards 2017) last year. It is a listed building and was so antiquated. The design has totally brought the school back to life again with a combination of modernising and refurbishing the existing school, knocking down some of the 1970s extensions and building a contrasting annex to the building, which has allowed us to really experiment with design and create a fantastic learning environment. You need to see it to believe it. From a hub perspective, it is great because we are not just creating new-build facilities on greenfield sites. We're actually testing ourselves by looking at existing buildings and what we can do within the limitations.
"The feedback for these new facilities has been incredible. You can see teachers absolutely energised by their new surroundings. We have seen a transformation in the students and building users' appreciation of the new developments partly since they have been actively involved and consulted in the process and can see their input has been generally incorporated into the design. Through school engagement and consultation at every stage of the project, the students feel included in the building journey. They have either tracked the progress or visited and toured the site at key stages and have witnessed the ground excavations; pouring of foundations; installation of concrete floor slabs, the building envelope being built and seen the internal fit-out progress. This all creates a sense of ownership. From my perspective, this creates a positive insight into the industry and I hope this sparks an interest with the students." Michael believes the greatest success of the hub model is the impact made through its social and economic initiatives. These include encouraging local firms to bid and win work whilst providing SMEs with the confidence to invest because they can see a long-term pipeline of work.
hub South West has two bespoke departments to run community benefit initiatives: a skills academy and a supply chain institute, that focus on objectives like engaging with young people, the unemployed or ex-offenders, to help them get back into gainful employment.
"We also run business development programmes with local SMEs to improve their business strategies and enhance their capacity to take on a higher volume of contracts," Michael added. "hub South West has a very simple engagement strategy: if local SMEs win work, local people get jobs."
Local authorities are also reaping the benefits in these times of austerity and skills shortages, with hub organisations taking responsibility for managing procurement and project delivery. Michael explained the hub programme is now able to demonstrate outstanding success and can encourage greater engagement across local government and the public sector. With this engagement across all sectors, hub is able to meet the aspirations of inclusive economic growth.
"The benefit we've got with hub is that we now have a model which allows local authorities to access a long-term procurement vehicle as opposed to short-term frameworks," he added. "hub is able to reduce the traditional procurement process by at least six months. If you consider this from a value for money perspective, by removing this period then you're already significantly reducing the impact of inflation costs.
"Local government and the wider public sector may have taken time to really warm up to the hub model, but we believe that we have now developed trust and can reference our outstanding delivery track record and they can really understand what hub can bring to the table. More importantly, we understand, recognise and respect the role that local authority has to perform and that they each have individual needs, resources and skillsets. Through our experiences over the last nine years, we understand our client better and are consequently better informed, which makes us their development partner of choice."