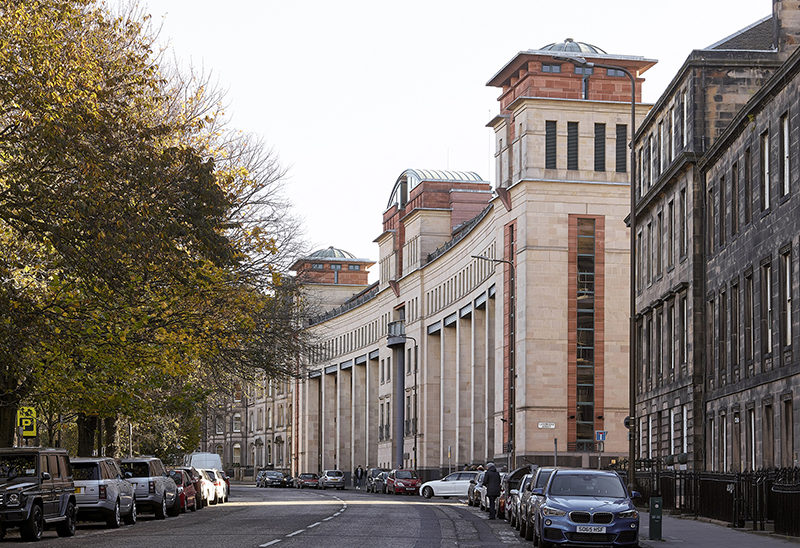 A major office refurbishment project in the heart of Edinburgh has reached practical completion.
Saltire Court has been undergoing a revamp of the atria and lift lobbies, undertaken by asset management firm Advance RE Development Co, along with a rebranding project to modernise the building.
The building's five-storey high entrance space has been turned into a "bright and modern" concourse comprising twin atria and a new reception area. Overhead walkways and internal windows on each floor are said to give the impression of openness and connectivity between people.
The second atrium to the rear of the building houses the Winter Garden, an internal area where tenants can relax and which will host events including screenings, art exhibitions and book launches. Lift lobbies and break out areas throughout the building feature comfortable seating and soft lighting.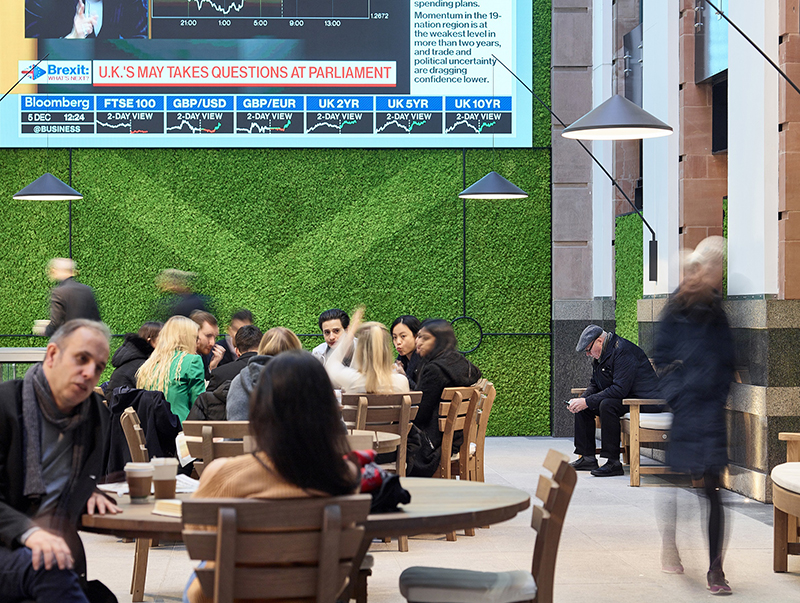 Cycle racks have been installed in the basement which can accommodate up to 49 bikes, while new shower facilities, heated changing rooms, a drying room for wet clothing, and 80 secure lockers have also been added.
Stewart Taylor at commercial property consultancy CBRE, which is marketing the building, said, "A landmark in Edinburgh's office market, Saltire Court is architecturally and geographically situated at the interchange of the city's Old and New Towns. The refurbishment aims to reflect this, retaining the building's unique internal features but breathing some new life into the communal areas to align them with the expectations of the next generation of office-workers. At the heart of the concept is the 21st century co-working and collaborative culture that we are increasingly seeing in the workplace, with spaces that allow for openness and connectivity between people and organisations a key element of the renovation.
"Instilling a sense of wellbeing is also at the forefront of the design, with spaces that are calm, comfortable and energising, while there is provision of first-class facilities for those cycling and running to work. Attracting and retaining staff is an ever-increasing concern, with high-quality workspace a key factor for many workers when considering a new employer. Saltire Court has a historically strong tenant retention rate, speaking to the quality of accommodation and service provided, however, the refurbishment means we are now further exceeding the requirements of occupiers, giving them an additional edge when it comes to attracting top talent."
Current occupiers at Saltire Court include Deloitte LLP, CMS Edinburgh, Quilter Cheviot, KPMG LL, Close Brothers, Shoosmiths, Dunedin LLP and Martin Currie.