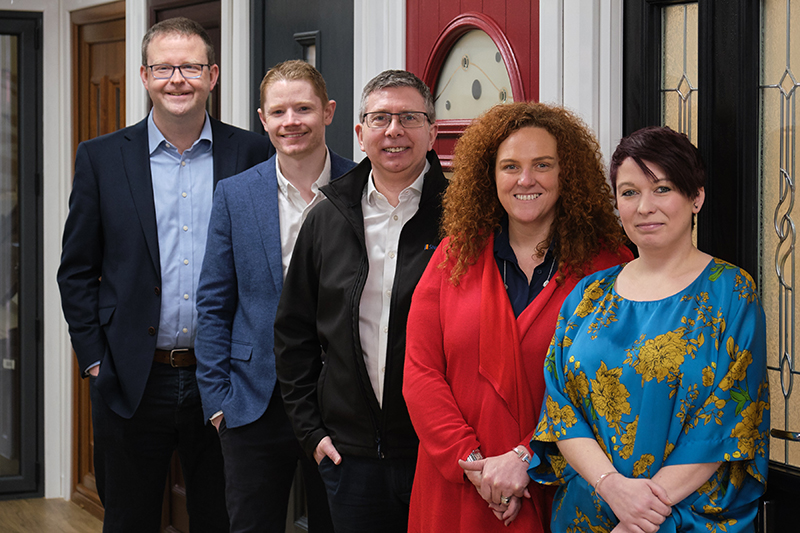 LIVINGSTON-based doors and windows supplier Stevenswood is to open 12 new trade centres across the UK.
The firm wants to grow turnover by £10 million and has reportedly seen "significant growth" since being acquired by Cairngorm Capital in November 2016 – merging with Polyframe Trade Centres, Sameday Trade Frames and Truemans.
Stevenswood now boasts a turnover of more than £35 million. The company currently has 38 trade centres across the country and employs 180 people.
An additional 12 branches are expected to create 50 jobs. Managing director Joe Trueman said, "In the past year we've continued to fine-tune the business, expanding the product range available to our customers and creating the platform for future growth by investing in our infrastructure and systems. Going forward, our strategy will shift towards organic branch opening. In the coming months we will finalise new locations but expect the majority to open in the south of England. We will be looking to take on an additional 50 staff to help manage and operate these centres. In addition, we will be looking to expand the range of services we provide our trade customers, using technology to make it easier to buy and collect our products.
"We have ambitious growth plans, but that's what has driven the success of the business to this point. The strength of the organisation is testament to the hard work and talent of our workforce, combined with support from Cairngorm Capital. We look forward to continuing to grow our geographic footprint, providing more jobs and access to our products across the whole of the UK."
Neil McGill, managing director of Cairngorm Capital added, "Stevenswood has grown into a key player in the sector and is one of the largest distributors of doors and windows in the country. As the sector continues to consolidate there has been a shift away from independent integrated fabricator/installers towards specialist distribution companies that can provide trade customers with access to a full range of quality products at attractive pricing. We expect this trend to continue, and believe that Stevenswood, under the leadership of Joe Trueman, is perfectly positioned to capitalise."