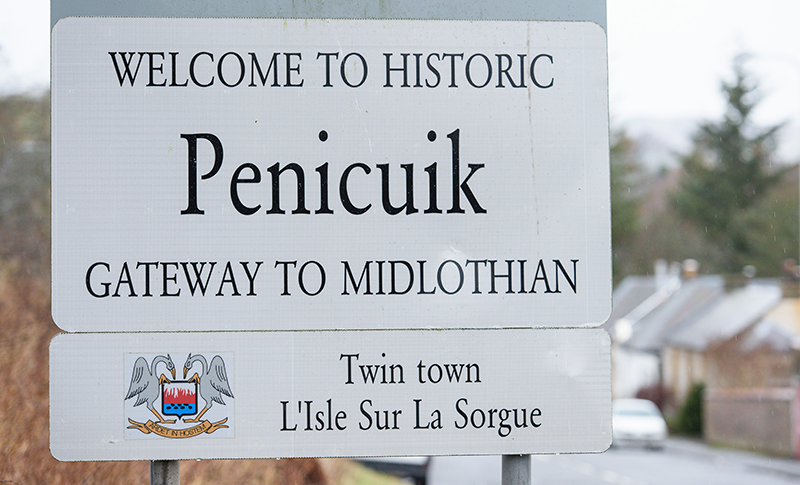 ENABLING works are now underway at a recently green-lit development in Midlothian.
The Mauricewood development, located north of Penicuik, will see the construction of 544 new homes, with 120 providing affordable housing. Proposals from CALA Homes and Avant Homes to build on the site were unanimously supported by Midlothian Council's planning committee.
The Mauricewood proposals are said to meet the local council's desire for both aspirational properties and affordable homes, which are considered a priority requirement for Penicuik.
In total, the project will see the creation of 389 detached homes, 20 semi-detached and 59 terraced houses, with a further 44 cottage flats and 52 flats in three-story blocks.
CALA's investment and presence in Penicuik stretches back to two decades. The housebuilder has also pledged over £15.7 million towards the creation of new infrastructure, such as schools and leisure centre facilities, across Midlothian, as well as an estimated £15.6 million boost to the local economy with the creation of over 290 jobs.
Derek Lawson, land director at CALA Homes said, "Enabling work has now started at the site and we've issued letters to locals to let them know more about the plans.
"We've worked closely with the local community over many years to ensure that these plans meet the need for new homes while also benefitting the people already living in Penicuik.
"The development is a very real investment in Penicuik. It will significantly benefit the town's infrastructure, helping to improve schools, roads and local facilities. Meanwhile the local economy will also benefit, bringing valuable new custom to local businesses."
He added, "We are part of the Midlothian community for the long term, that's why we've worked for 20 years to see this development brought to reality and why we are so delighted with this planning decision."