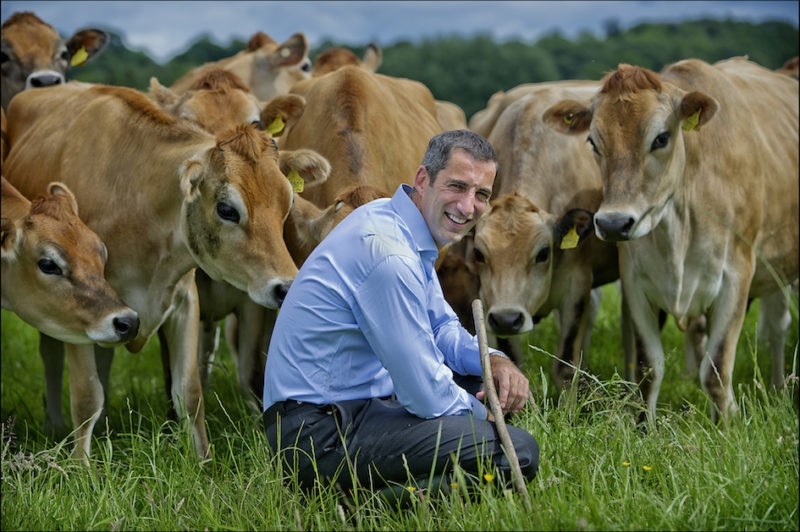 THE Court of Session has overturned a Scottish Government decision to deny planning permission for the 600-home Airthrey Kerse development in Stirlingshire.
Graham's the Family Dairy – in partnership with Mactaggart & Mickel Homes – submitted an initial planning statement to Stirling Council in September 2014 to build a £40 million processing, R&D and training facility, along with provision for 600 homes. The bid was rejected, with that decision later upheld by Scottish ministers.
Robert Graham, MD at Graham's the Family Dairy said, "The decision by the Court of Session rightly overturns the Scottish Government's flawed decision on the development at Airthrey Kerse.
"For over 10 years, Stirling Council has failed to meet the Scottish Government's housing requirements. This failure of provision now sits at close to 900 homes. The decision also recognises that Stirling's recent Local Development Plan has failed to allocate sufficient land for new homes and reinforces our case that this continued housing shortfall must now be resolved."
He continued, "Our project is one of the very few in Stirling that can immediately deliver these much-needed homes. The development will also deliver a step change in investment across our business, providing new jobs and training opportunities for Scotland's world-renowned food and drink sector.
"Working with Mactaggart & Mickel, we will continue to progress the project, responding constructively to points of detail made by the Reporter over scale and design and focus on delivering a high quality development in the city of Stirling."