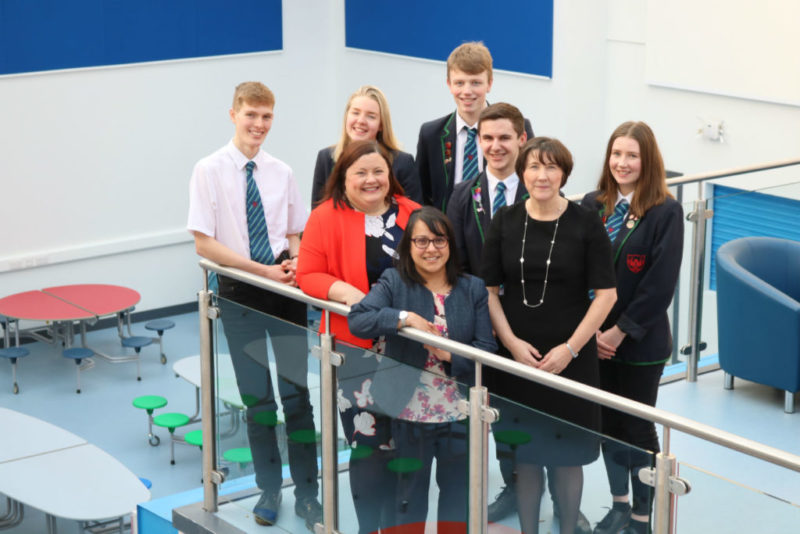 DUNBAR Grammar School is holding a 'Doors Open Day' on January 26 following completion of a £10 million extension.
The L-shaped extension includes a home economics department with a training kitchen, a new learning resource centre, classrooms, pupil support suite and offices. A full-sized all-weather sports pitch has been created outside. The new space also boasts a social hub featuring a snack bar and 'bleacher'-style seating.
Alterations were also made to the existing building to provide new science labs, drama studios, technologies rooms and modern languages classrooms.
Construction started in October 2017, with the extension procured via the existing PPP contract with Innovate East Lothian and constructed by FES Support Services.
Headteacher Claire Slowther said, "We wanted to create an opportunity where students past and present, their families and members of the community could come and have a look at our new school. Our students will lead the event, which enforces the importance of the school as part of our community."
Councillor Shamin Akhtar, East Lothian Council's cabinet spokesperson for education added, "Pupils and staff were consulted and involved throughout the design process and I think this shows in the finished building. The spaces have been designed to create new opportunities that enhance learning, providing pupils with high quality education and experiences that they will benefit from. It's great to hear from the pupils about the positive impact this is already having. I'm really pleased that the whole community will have the chance to see the results of this multi-million pound investment at the open day."