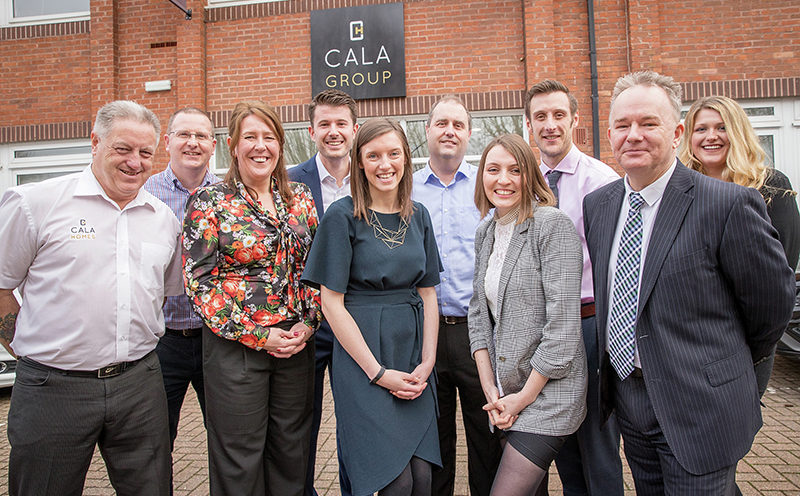 A group of CALA Homes employees from across Scotland is preparing to travel to Cambodia to support in building safe homes for vulnerable families.
The group has been selected to join the CALA Build 2019 team, which will be travelling to the Battambang province of Cambodia in February with the aim of building a home for a local family currently living in an informal settlement.
The CALA Build team comprises ten of the company's employees from across the UK, selected for their commitment to CALA's core values – quality, delivery, passion and respect – in their everyday roles, the housebuilder explained.
The trip has been organised in partnership with international charity, Habitat for Humanity. The CALA team is set to raise over £20,000 for the charity, which will go towards helping its work in Cambodia, as well as crisis zones around the world.
CALA's Scottish contingent includes Claire Ferris (development surveyor), Stuart McKie (surveying manager), Kathleen McLaughlin (digital marketing manager) and Emma Gelati (marketing manager).
Stuart McKie said, "Everyone should have access to a safe and secure place to call home, but that is sadly not the case for many people living in poor communities. I can't wait to meet and work alongside the family we'll be building a home for.
"It's rare that you get the chance to make such a difference to someone's life whilst having the experience of a lifetime yourself, and I am looking forward to seeing what we can achieve is a relatively short space of time."
David McGrath, managing director at CALA Homes (East) said, "The CALA Build project is closely aligned with CALA's company values, and we're delighted and hugely enthusiastic about supporting the initiative with Habitat for Humanity.
"The team was selected to be part of the CALA Build 2019 team as they consistently demonstrates the CALA values in carrying out their work. We're looking forward to regular updates from the team once they begin the build."
Tum Kazunga, CEO at Habitat for Humanity Great Britain added, "The CALA Build team's mission for February 2019 is to deliver a safe home and improved quality of life for a Cambodian family, and with just ten days to complete as much building work as possible, it is the ultimate challenge. I have no doubt that the CALA team will rise to the challenge and we look forward to making a lasting legacy for a family very much in need."