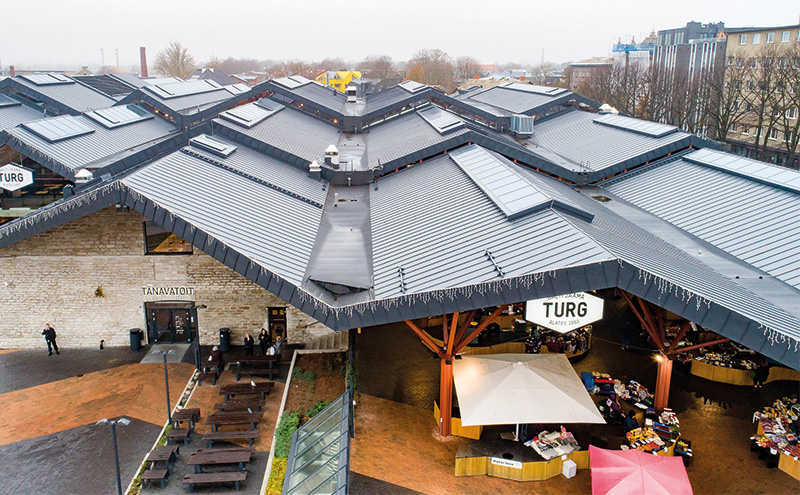 THE newly renovated Baltic Station Market in Tallinn, Estonia features a stunning roof made from GreenCoat steel.
Supplied by SSAB, the 'saw-tooth' roof of the market is made with long strip panels of the colour coated steel product.
SSAB explained that the roof acts as a "unique, central element" and underlines the sustainable credentials of the building.
The GreenCoat steel features a Bio-based Technology (BT) coating with Swedish rapeseed oil rather than fossil-based oils.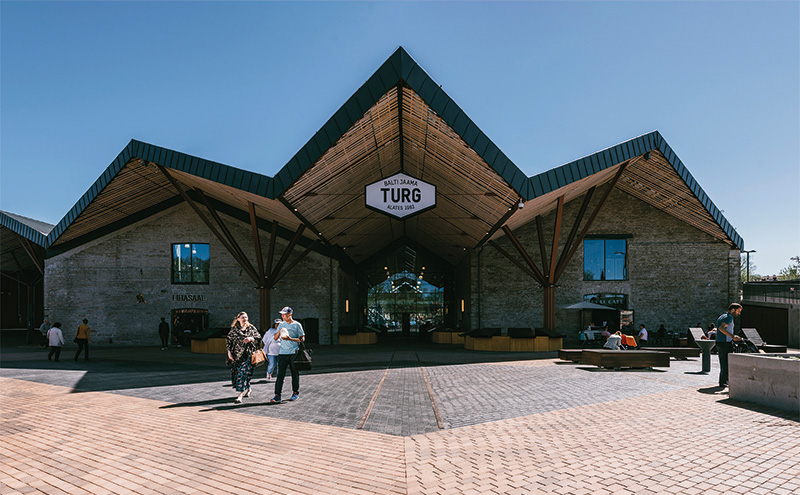 Andrus Kõresaar, partner of KOKO architects, who redesigned the building, said, "The saw-tooth roof is specific due to its scale as well as the large surface needed to endure big storms, heavy rains and the weight of the snow that accumulates during the winter – all without extra maintenance.
"In addition, it was highly important for us that the material was produced in a sustainable way.
"This led us to choose GreenCoat steel as the best suited material."
SSAB added that the product received praise during the construction process for its "easy handling and low thermal expansion", which helped preserve the clean lines.