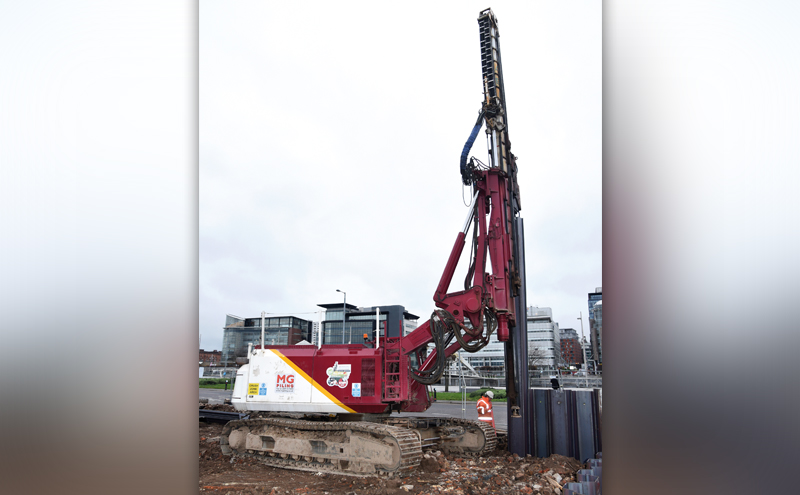 PILING specialist MG Piling has been carrying out sheet piling works as part of one of Scotland's largest construction projects – the new Buchanan Wharf development in Glasgow city centre.
The mixed-use site will have at its heart a new Glasgow campus for banking giant Barclays.
The project, which has been described by Scotland's First Minister Nicola Sturgeon as being "transformational" for the city, has been tipped to create up to 2,500 jobs. It was revealed last summer that Barclays had agreed a deal with Drum Property Group to develop a "state-of-the-art" base at the development, which is expected to double the bank's Scottish workforce.
MG was enlisted to install cantilever sheet piles around the perimeter of the Buchanan Wharf site. The firm is working with Deans Civil Engineering on the project, which has involved carrying out excavation works ahead of installing rotary bored piles.
Speaking on site, Ian Knotts, general manager at MG Piling said the project was expected to be completed a week ahead of schedule. He explained that the contractor provided 11-metre L604 piles, which were installed using a Mobilram TM 14/17 and an excavator mounted Movax  SG75T for installation of shorter piles.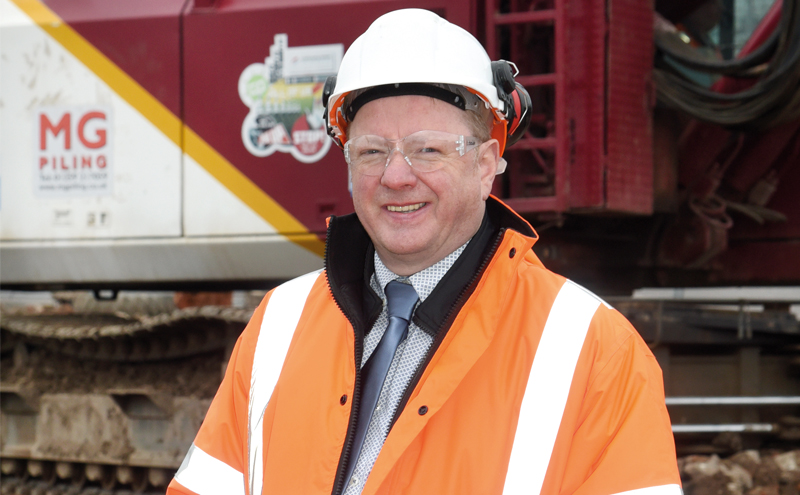 The piling rig is capable of pitching up to 15.5 metres, Ian added, which was essential for the installation of the 11-metre piles.
Emphasising the importance of the on-site collaboration with Deans Civil Engineering, where they assisted on site with many tasks one of which was the offloading and distribution of sheets this enabling MG Piling to continue piling with no interruption.
"It's gone really well. We've cut a week of the programme so I think everybody's happy."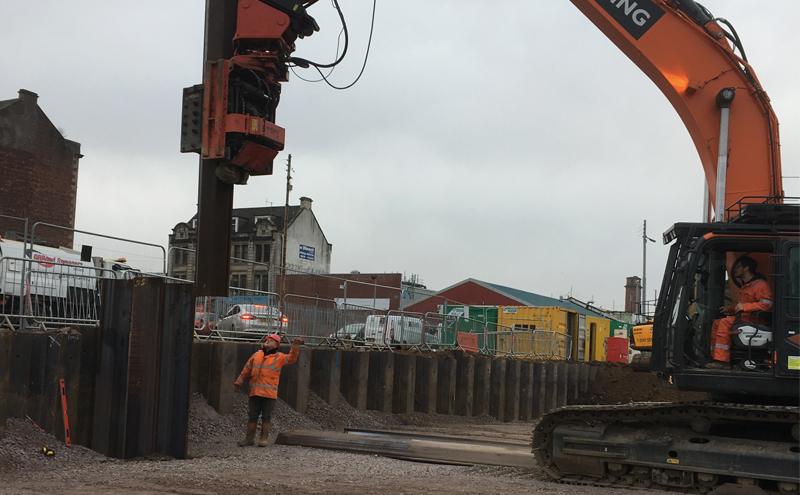 MG Piling managing director Craig Milloy commented that he felt the contract for the installation of the sheet piling was of special importance to the company as it showcased its ability to deliver prestigious work to a short lead time and a tight programme.
He added, "This was a major sheet piling contract, one of the largest in Glasgow in recent times, and as always the initial piling is key to starting the development on the right course."