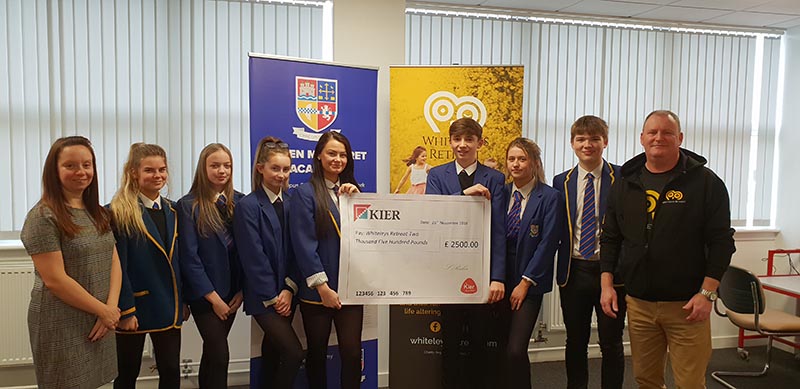 KIER Construction Scotland employees and subcontractors have completed a volunteering construction project at Whiteleys Retreat in South Ayrshire.
The Kier team, who are currently building the nearby Queen Margaret Academy, worked with the school's pupils to choose to support the charity which provides short breaks for youngsters and their families with cancer and life altering illnesses.
The 17-strong Kier team and its supply chain provided materials and over 200 hours of volunteering. The work involved fitting bathrooms, plastering walls, painting and decorating, carrying out joinery work and supplying a newly tarmacked car park.
Kier also presented the facility with a cheque for £2,500, thanks to a donation from The Kier Foundation.
Brian McQuade, managing director of Kier Construction Scotland said, "This has been a hugely rewarding project.  The care and support provided at Whiteleys Retreat is invaluable and so inspiring. The entire team has been honoured to help this fantastic charity."
Maxine Allan, chief executive at Whiteleys Retreat added, "We were so fortunate to have the support from the team at Kier Construction. From the outset, they could not have been more helpful. They promptly got on board to help us get the project over the line and opened so that we could welcome families to enjoy these wonderful facilities as soon as possible – the feedback from families has been outstanding – thank you to all at Kier."