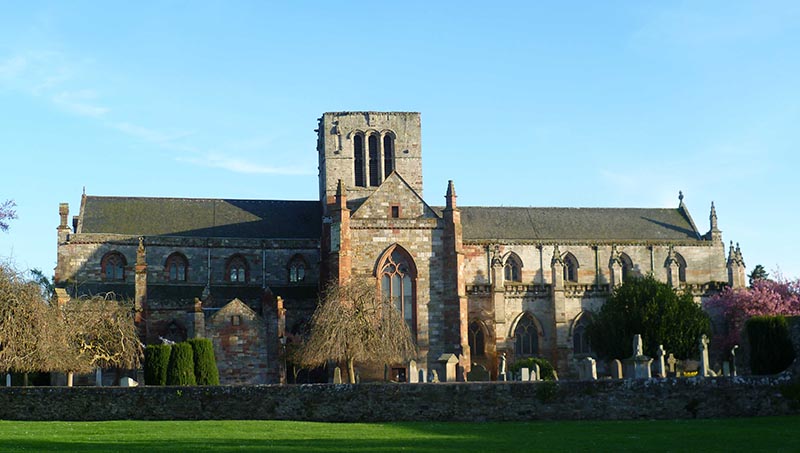 THOMAS & Adamson has revealed its role as principal designer on two new projects in Edinburgh and East Lothian.
The first has seen the construction and property consultancy monitor the installation of the Edinburgh City Christmas lights and Christmas tree on The Mound. This is the 4th consecutive year the company has overseen the Christmas lighting project.
Thomas & Adamson has also been appointed by the Convener of St Mary's Collegiate Church, Haddington as principal designer for a project at the 14th Century, Grade "A" Church. The plan will see the internal lighting, lighting wiring and controls replaced, with the company tasked with ensuring the installation of the new lighting can be carried out safely by the appointed contractor.
The work at St Mary's will be carried out in phases to allow for continual use of the church during the project, with a planned completion date of June 2019.
Clive Wilmott, senior safety consultant at Thomas & Adamson said, "We're excited to be selected again to work on two fantastic projects. The Edinburgh Christmas lights and tree will, as always, be a focal point of the city during the holidays, and it's a privilege for us to help ensure the safe enjoyment of this festive highlight.
"Having also previously worked on a project at St. Mary's Church, we know how treasured it is as a landmark in Haddington. We are hugely appreciative of the opportunity to help usher in a new era for the listed site by overseeing the safe replacement of its lighting.
"Our project safety credentials and expertise will be an integral part of delivering both projects successfully. We are confident in our ability to safeguard the planned work, and our repeat appointment by both clients is testament to the success we've had working on similar projects in the past."