THE £9 million transformation of the historic Aberdeen Music Hall has been completed.
The renovation, delivered by Kier Construction Scotland, has restored many original features and created new public areas with improved access.
Kier said the redevelopment to the internal structure of the Grade A listed building required "meticulous planning and design work". Underground excavation work was carried out to expand the basement, while the auditorium has been upgraded.
The Music Hall now features a 100-seat performance space, more flexible staging, new foyer area, improved rehearsal rooms, upgraded artists facilities, learning spaces, meeting rooms, offices, bars and a café as well as ramps and lifts.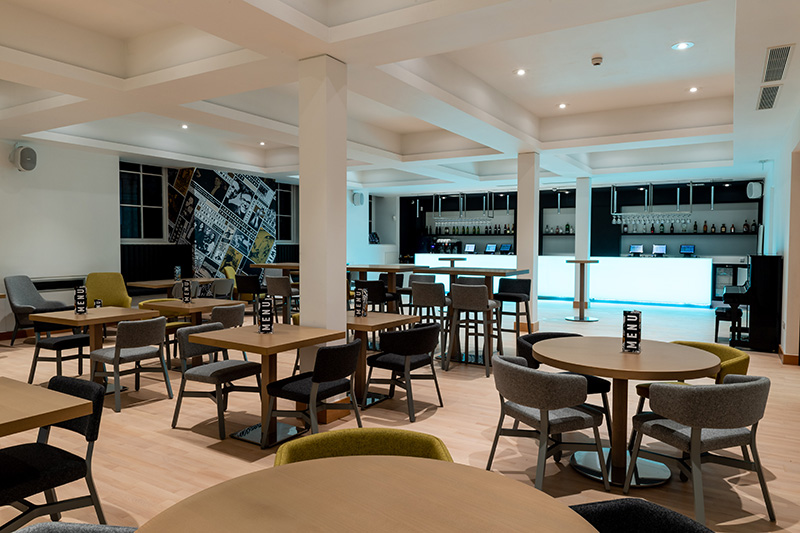 Sean O'Callaghan, area operations director at Kier Construction Scotland said, "We are proud to have successfully completed this highly rewarding heritage project. Restoring and refurbishing this 200-year-old, national treasure has posed some incredibly complex engineering challenges, however, our skilled and committed team has delivered innovative solutions to expertly execute this work.
"Throughout the project, we have deepened our relationships with the local supply chain to help create a range of employment opportunities in Aberdeen and the north east of Scotland. This has included creating 24 apprenticeships, 15 work placements and training opportunities and engaging with 450 school, college and university students and community groups to give them a unique insight into this very special renovation and leave a lasting legacy on this community. It has been a privilege for the entire team to deliver a new blueprint of this much-loved building."
Jane Spiers,, Aberdeen Performing Arts chief executive added, "The Music Hall restoration and renovation has been a hugely complex project on a modest budget in comparison to the ambition of the project. The team at Kier Construction bought into our vision from the start and have worked with us all the way, pulling out all the stops to bring it to fruition. We've faced challenges together and resolved them, not least excavating below ground to create a new level in a 200-year-old category A listed historic building with poor foundations. It's clear that the team at Kier take enormous pride in the work and go the extra mile to understand and build relationships with the client."