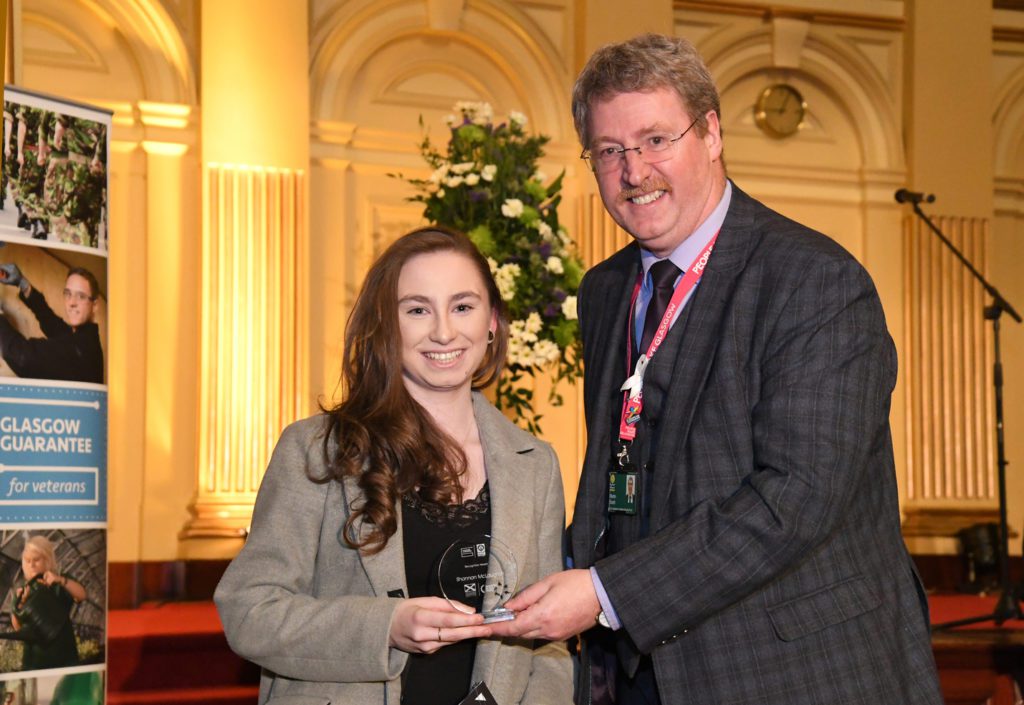 A trainee energy assessor has scooped a top gong at the recent Glasgow's Guarantee Annual Celebration Awards.
Nineteen-year-old Shannon McLaughlin from Castlemilk, who is currently undertaking a traineeship with building contractor McDermott Group, was named as the winner of the Jobs with Training Recognition Award.
Shannon was nominated by McDermott Group's Louise Henry who recognised her determination to succeed in her domestic energy traineeship, which allows her to earn a wage while learning on the job. Shannon is also given a day a week by McDermott Group to work with a tutor to overcome literacy issues.
Upon completion of her work placement, Shannon will be offered a permanent position with the company, McDermott said.
Commenting on her win, Shannon said, "It was such a surprise when I was nominated for the award. There are so many good trainees that could have been picked and for me to be given this award is a real confidence boost. The ceremony was a great experience and something I won't forget. I will continue to put in the hard work at McDermott Group and really enjoy my job."
Louise Henry, senior regulatory and compliance manager at McDermott Group added, "Shannon has shown true grit in overcoming a myriad of obstacles in her personal and professional life and hasn't missed a beat in showing her willingness to learn. She is never late, always tries her best and is a valued part of the team. In addition to her traineeship, she is working hard to overcome literacy issues and has shown herself to be a worthy recipient of the Jobs with Training Recognition Award."
Glasgow Guarantee offers support for training, work and job opportunities for Glasgow residents and its Annual Celebration Awards seek to recognise the progression and achievement of young people and employers across the city.
Shannon was up against a shortlist of trainees from all over Glasgow and was selected as the winner by a panel of judges made up of councillors from Glasgow City Council.