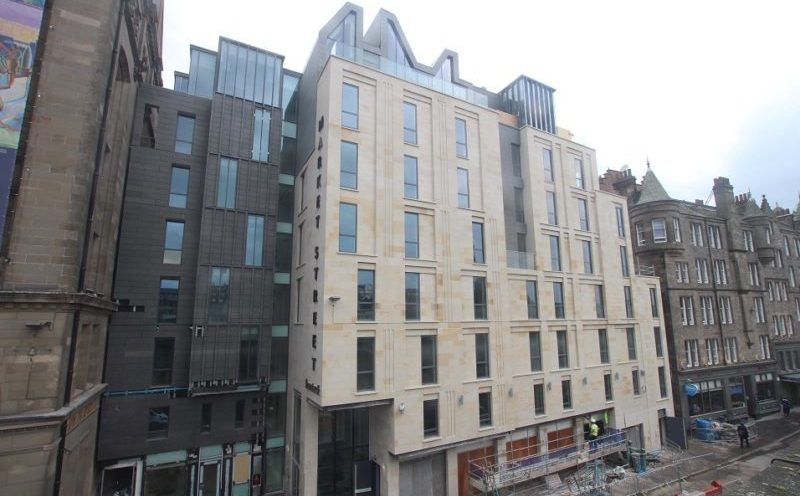 CONSTRUCTION and property consultant Thomas & Adamson has completed a series of project handovers, including a £20 million hotel in Edinburgh.
The Carlton Hotel Collection's 98-room Market Street hotel, which is due to open in early 2019, is located within the city's UNESCO World Heritage Site, after laying derelict for 50 years.
The boutique hotel is said to offer visitors panoramic views across Waverley Valley and will be the first hotel in Scotland to be selected as a member of Design Hotels TM.
The firm has also completed work on St Michael's Retail and Leisure Park in Basingstoke. Over a 10-month period, Thomas & Adamson project managed the construction of the new retail and leisure park, which features 95,786 sq. ft of ground floor A1 retail, 56,059 sq. ft of mezzanine space and 13,000 sq. ft of A3 restaurant space.
Alastair Wallace, senior partner at Thomas & Adamson said, "We have worked closely with our partners to successfully deliver two state-of-the-art facilities, each serving a different purpose to the areas in which they operate. As an Edinburgh business it is great to finally see the gap on Market Street being developed, and with such a contemporary design that really complements the unique architecture of Edinburgh's Old Town.
"St Michael's Retail Park has created jobs in the community and revamped an area that has lay derelict since the 90s. These projects are excellent examples of our continued work in the hotel and retail sectors; working to deliver a project designed from the ground up. It's been a great experience bringing our shared vision to life."