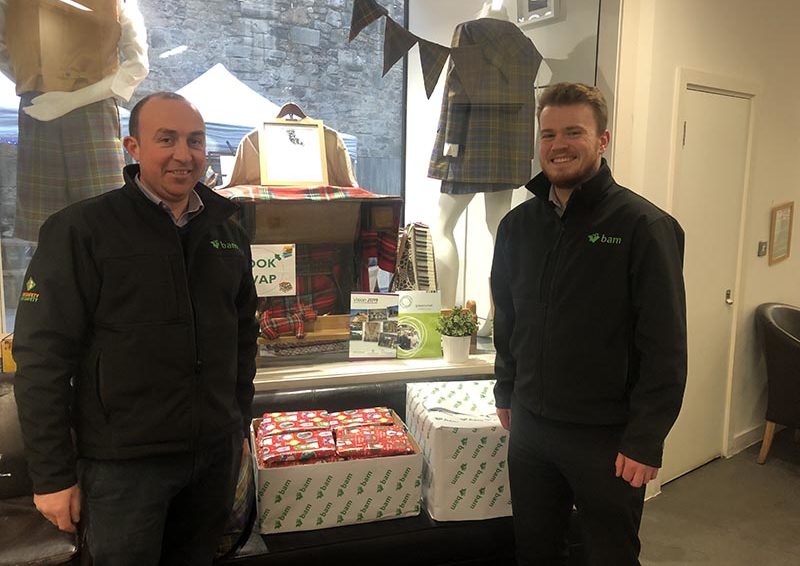 THE Bam Construction team currently delivering Edinburgh's landmark office development, Capital Square, has brought some Christmas cheer to the Grassmarket Community Project after donating 120 selection boxes.
The project provides a drop-in meal service for the homeless community. The gift-wrapped boxes will be distributed to community members attending a Christmas lunch.
Johnny Kinross, chief executive of the Grassmarket Community Project said, "A simple gift like this can make a huge difference to alleviate loneliness at a difficult time of year for many of the vulnerable people we support."
Capital Square is a 122,000 sq ft, eight-floor office development in the city's Exchange business district. The development is being built by BAM Construction on behalf of BAM Properties in partnership with Hermes Investment Management.