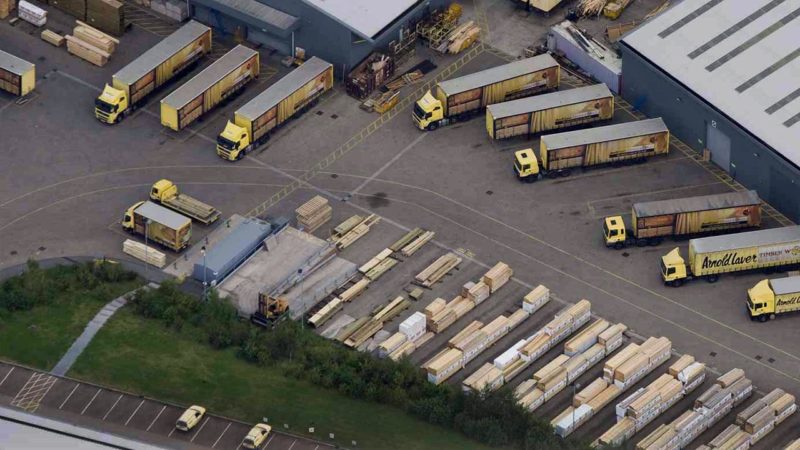 THE National Timber Group has merged with Arnold Laver & Co, which they say will create the largest independent timber distribution business in the UK.
With a combined revenue approaching £250 million, the enlarged group has 52 distribution and processing sites from the north of Scotland to London and the south west of England, as well as over 1300 employees. The transaction is being supported by investment from Cairngorm Capital Partners LLP.
The National Timber Group is a collection of timber distribution firms including Thornbridge Sawmills, North Yorkshire Timber and Rembrand. Their customer base includes joiners, regional housebuilders, commercial companies and infrastructure projects.
Sheffield-headquartered Arnold Laver is the timber division of Arnold Laver Holdings. It imports, distributes and manufactures a range of timber, panels, decorative surfaces and joinery products, serving construction, housebuilding and commercial companies. It is a favoured timber supplier for major infrastructure projects such as Hinkley Point Power Station, HS2 and the Thames Tideway.
The enlarged group will be led by Rob Barclay, group chief executive, who joined The National Timber Group earlier this year. The group will have three divisions including a Scottish division headquartered in Grangemouth and led by Alex McLeod.
The merger was prompted by a shareholder decision to focus on existing property and leisure interests. Owners Andrew Laver and Mark Bower will remain in the business to ensure an "effective handover and a smooth transition".
Rob Barclay, group chief executive of The National Timber Group said, "We are delighted to partner with Arnold Laver and welcome them to the Group. The merger is highly complementary – together, we are able extend our presence nationwide, pursue further growth and are well positioned to capitalise on the market leading position we have established. Additionally, our values, vision and commitment to customers are completely aligned, which creates exciting opportunities for us both."
Neil McGill, investment director at Cairngorm Capital added, "The UK timber market remains highly fragmented and offers many opportunities for well organised, high quality businesses such as The National Timber Group and Arnold Laver. As investors, we have been working hard to find opportunities to scale our timber interests rapidly so we are delighted to be able to support this partnership. We believe we now have a great platform for further growth under the leadership of an exceptional management team."
Andrew Laver commented, "Once we had taken to decision to consolidate our interests, our priority was to find a partner with shared goals and values who would help our timber business to fulfil its potential. Both companies have much in common in terms of heritage, outstanding product quality and a commitment to the highest standards of customer service, which makes this merger a very good fit. I am confident that the business is in very capable hands and that it will continue to thrive and prosper."