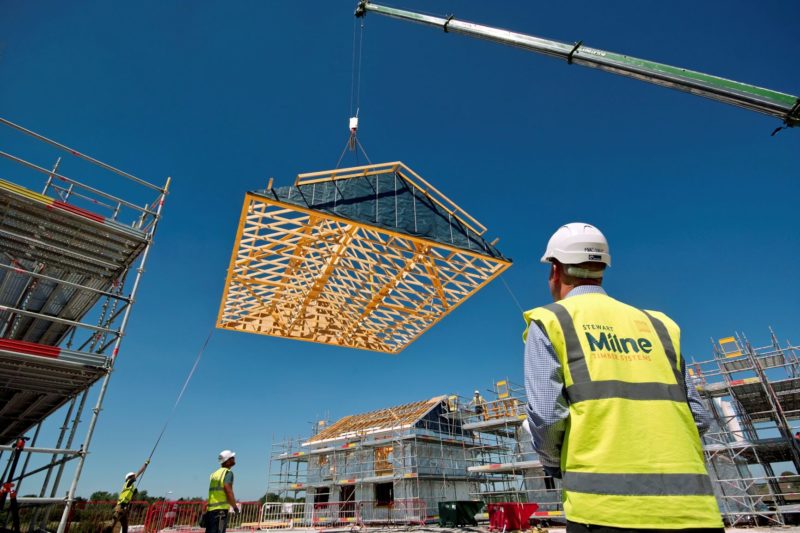 STEWART Milne Group has announced an investment of over £250,000 in developing leadership and managerial skills for 128 of the firm's managers.
The housebuilder said it has has developed a "highly successful and structured" approach to managerial training and development that consists of monthly workshops delivered by their training partner, Edinburgh Consultants Group.
The training programme Managing People for Growth (MPFG) focuses on areas such as business planning, goal setting, coaching and delegation, communication, and managing individual and team performances.
The programme is delivered over nine months and is said to encourage managers to "think more strategically" about how people affect the direction of the business.
Susan Hudson, Stewart Milne Group's learning and development manager explained, "We're passionate about providing our employees with access to an extensive programme. The training provided allows members of our team to gain a vast range of knowledge regarding various principles of management and leadership. As we continue to grow and see leaders develop within the business, we aim to provide training programmes which are specially tailored to the needs of our employees, allowing them to gain the absolute maximum benefit."
Following employee feedback and acknowledging that their future audience will predominantly be those on succession plans, without a team of direct reports, Stewart Milne Group has now launched an additional programme called Managing Business for Growth (MBFG). Cohort 1 of MBFG launched in October with 14 attendees and plans are in place to launch Cohort 2 in spring next year. Susan added, "Attendance on either of our MPFG or MBFG programmes will be based on someone's role and their own personal career ambition. As we continue to grow as a business, this will ensure that the individuals attending achieve maximum benefit and development opportunities."