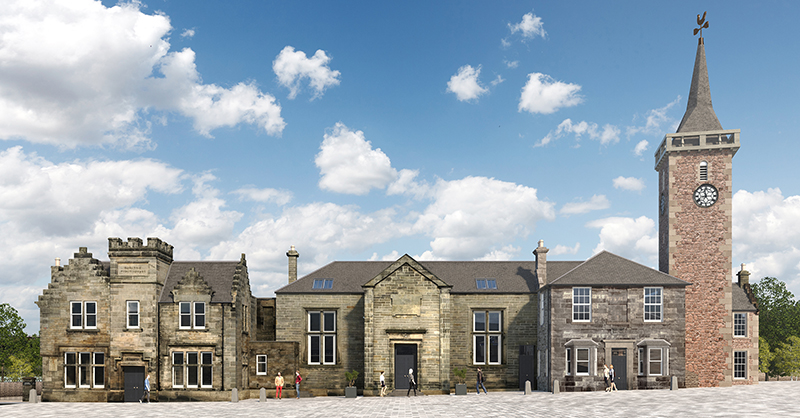 THE 'transformation' of Kinross Town Hall has been completed following a £1.5 million project to revive properties that had been vacant for many years.
Nine one and two-bedroom apartments have been created on the High Street location which can trace its roots back to the 19th century.
The building, which includes the town's clock tower, former post office and library, has undergone a 12-month refurbishment programme, which has seen the former library turned into a pair of two-bed townhouses, with four one-bed and three two-bed apartments in the town hall and post office sections.
Development manager Simon Leeman said, "We are delighted to have brought back to life a significant historical building group that has played such an important role to Kinross. The nature of this development, with the location and character of the building, has helped to create a distinct form of urban town living. Kinross is one of the most attractive places to live in Scotland so we're delighted to offer people a rare chance to buy a stunning apartment in the town."
The initial work on the building started in 1841 when a post office was built around the church steeple, while the Town Hall was completely finished in 1868. The redevelopment has integrated the existing war memorials into the building.