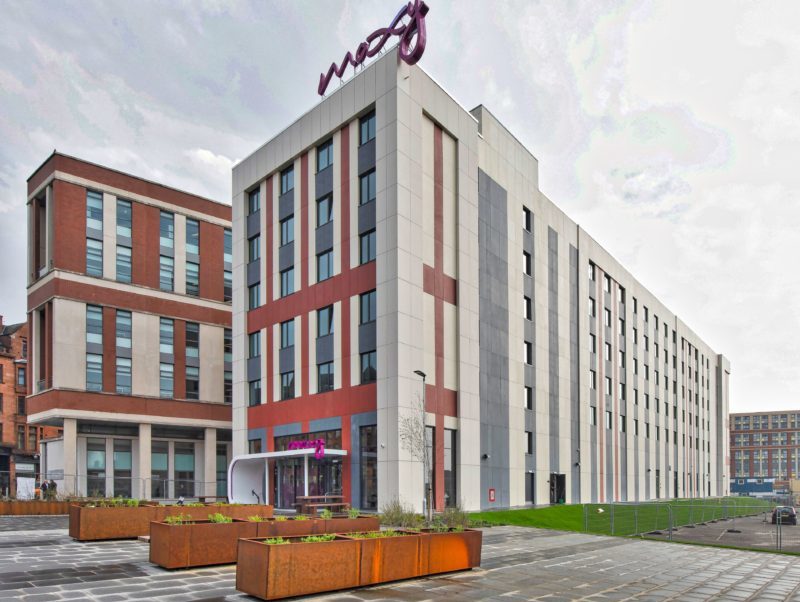 THE new 181-bedroom Moxy Hotel is set to open in Glasgow's Merchant City.
Robertson served as main contractor on the project for developer Vastint Hospitality. Located on High Street, the hotel includes meeting facilities and a gym for guests. It was built using modular techniques, with sections of the hotel created offsite.
David Cairns, managing director at Robertson Central East said, "The new Moxy Hotel will help address the clear demand in Glasgow for additional rooms. Working with Vastint, we have been able to create a modern hotel that will prove popular with guests, and the use of modularisation has allowed for quicker construction with no compromise on quality. This is now the second Moxy Hotel we have built as a company, and there is no doubt that they deliver exceptional quality, not only for guests but also for our client."
The hotel is close to new student accommodation, which was also delivered by Robertson for Vastint. Featuring 458 student residences, the project completed work last month.
Robertson previously delivered a Moxy Hotel for Vastint at Aberdeen Airport in 2016.