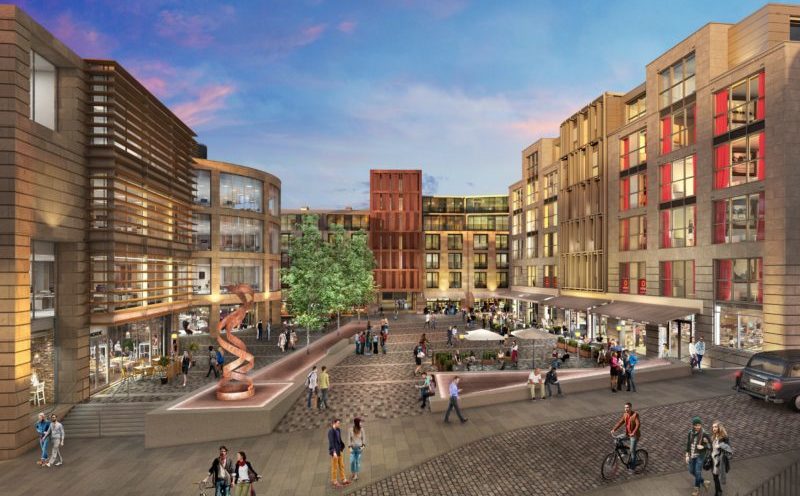 QUEENSBERRY Properties Ltd (QPL) has acquired from Artisan Real Estate Investors the first residential site within the New Waverley project in Edinburgh's old town.
The site, which has an estimated gross development value of around £35 million, includes provision for 66 new homes, along with 11,000 sq ft of retail and commercial space.
All the residential properties will be designed exclusively for the development, with 59 underground car parking spaces for residents also planned. QPL said construction is expected to start in quarter one of 2019 with the first properties ready for occupancy by summer 2020.
Steven Simpson, director of Queensberry Properties said, "This is a hugely significant deal for us. We have recently delivered some of Edinburgh's most successful prime residential developments, but our acquisition of what will be the first residential element to be developed within New Waverley takes us to an exciting, new level. New Waverley is widely recognised as one of the UK's most important city centre regeneration projects, so naturally, everyone at Queensberry Properties is immensely proud to be part of this flagship venture."
Clive Wilding, property director of Artisan added, "We are delighted to have Queensberry Properties as our selected residential developer. They have an excellent track record of delivering high quality homes in Edinburgh, so will very much complement the delivery of this highly significant £200 million mixed-use project which includes new offices for HM Government, due to be handed over in June 2019. This, coupled with some superb retail and food outlets around the main square, including renowned local businesses Loudens and Bruce Taverns, will firmly place New Waverley on the map."