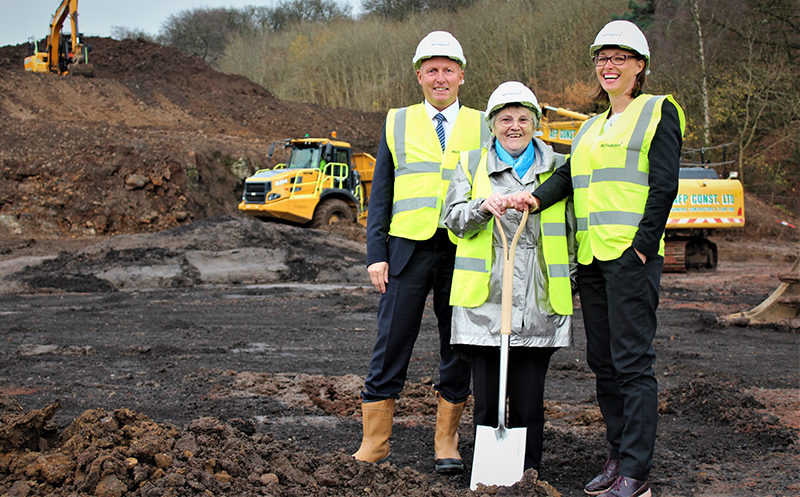 MCTAGGART Construction has started work on a new 22-home development in Castlemilk, Glasgow.
Ardenglen Housing Association is delivering £3.6 million worth of "much needed" homes for families in the area on the vacant site of the former St Martins Primary School playing fields.
Construction is expected to last about a year and the project will comprise 15 one, two and three-bedroom flats, four two-bedroom houses and three wheelchair-accessible flats.
Ardenglen Housing Association chief executive Audrey Simpson said, "This is a great step forward for Castlemilk and the delivery of new homes which we know people want. We expect people to be moving into them at the end of 2019."
Glasgow City Council and the Scottish Government provided grant funding of just over £2 million between them. The rest is being funded by borrowing by the Association.
Audrey added, "We are extremely grateful to Glasgow City Council and the Scottish Government who share our view that more affordable homes must be built. New housing helps sustain and invigorate communities and we are delighted to be building these homes in the heart of our community."
Gary Climson, managing director at McTaggart Construction added, "We are delighted to be working in partnership with Ardenglen Housing Association to deliver sustainable homes for the Castlemilk community. This commitment goes beyond bricks and mortar, and will include a local jobs and training programme for Ardenglen customers plus offering our support to local community initiatives."