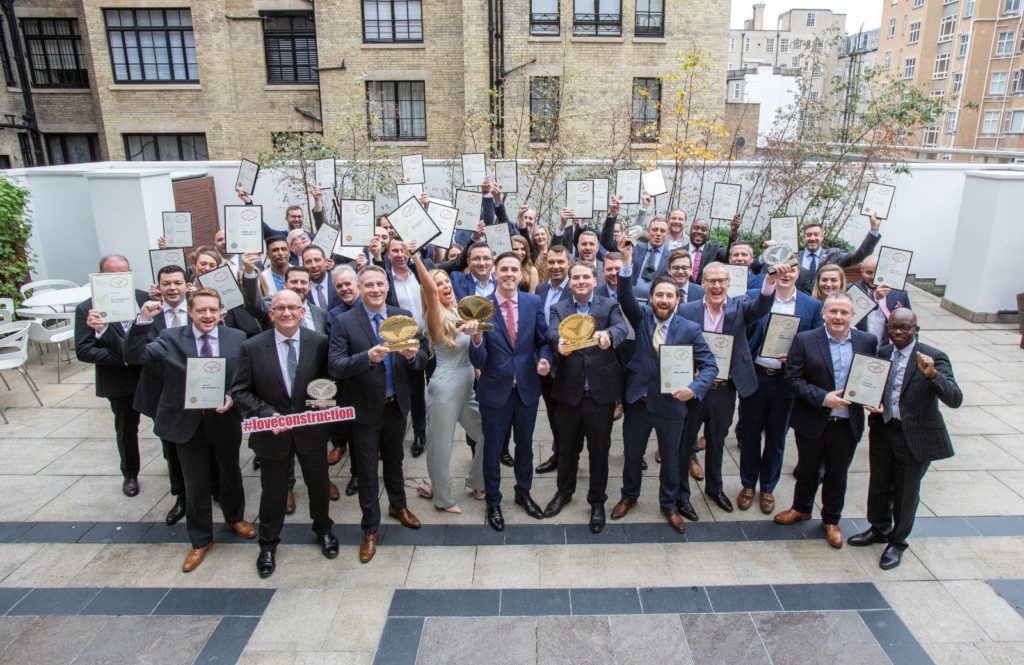 THE winners of the 2018 National Considerate Constructors Scheme Company and Supplier Awards have been announced.
The awards seek to recognise the efforts companies and suppliers have made in raising their standards of considerate construction. This year's ceremonies took place over two days in London recently, with over 350 representatives from possible winning companies and suppliers gathering at the Royal Institute of British Architects (RIBA) headquarters.
A number of Bronze, Silver and Gold Awards were up for grabs. Of the Gold Award winners, eight shortlisted companies received the 'Most Considerate Company Runner-up' title and one supplier received the 'Most Considerate Supplier Runner-up' title.
All award winners were recognised for their outstanding performance against the Scheme's Code of Considerate Practice, with assessments carried out between 1 August 2017 and 31 July 2018.
The companies that won this year's top award of 'Most Considerate Company 2018' were:
Optik Leisure (annual turnover category: under £250k)
Impact Roofing and Building (annual turnover category: £250k to <£3.5m)
Thomann-Hanry (annual turnover category: £3.5m to <£10m)
Munnelly Support Services (annual turnover category: £10m and over)
The title of 'Most Considerate Supplier 2018' went to waste management services specialist Norris.
Staffordshire-based Optik Leisure is an interior refurbishment firm established in 2002. Comprising just two full-time employees, Optik was said to "project an exemplary public image and positive enduring community legacy". Considerate efforts included the funding of two occupational nurses specialising in prostate cancer screening, which resulted in 300 local men being tested.
Impact Roofing and Building is a roofing repair and replacement subcontractor based in Chingford, east London. The firm was recognised for sparing no effort in addressing areas for development and taking every opportunity to raise compliance levels.
Thommann-Hanry is a London-based exterior building, cleaning and restoration company. The firm has developed a system of working described as minimising the impact of building and cleaning works in busy or strategic locations. Its work procedures also create zero levels of pollution, with 100% recycling and reuse of materials.
Munnelly Support Services, headquartered in Harrow, specialises in logistics management for main contractors on capital projects throughout the UK. The company is said to have exceptional systems in place to care for the safety of the public, visitors and its workforce.
Waste management services specialist Norris, based in Kent and Greenwich, has been registered with the Scheme for nearly eight years and has consistently achieved the highest level Scheme awards year-on-year. The company was described as going above and beyond to devise and implement best industry practice; an example being its recent introduction of a new Provisional Driver Recognition Scheme.
Isabel Martinson, Considerate Constructors Scheme executive chairman, commented, "On behalf of the Scheme, I would like to congratulate all of this year's National Company and Supplier award winners, with special congratulations to the 2018 Most Considerate Companies and 2018 Most Considerate Supplier.
"Winning an award is an immense achievement and one which is highly regarded throughout the industry. Each award winner should be hugely proud of their achievements in helping raise the standards of considerate construction across the industry."