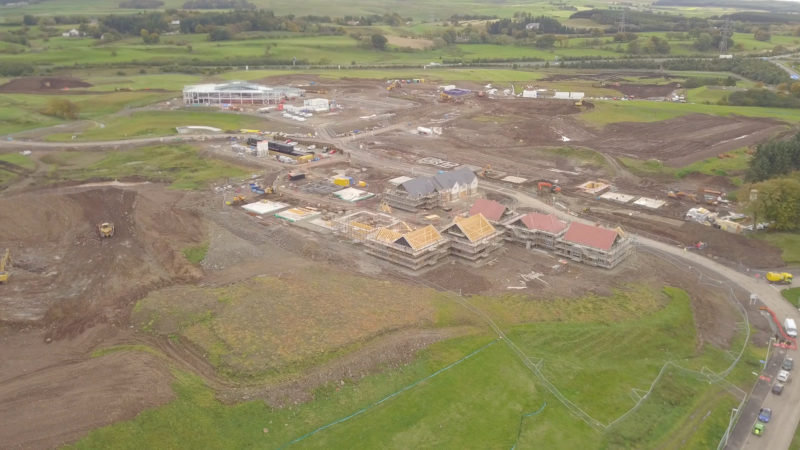 THE new Maidenhill community in Newton Mearns is starting to take shape. The framework for the first homes has been erected as homebuilders CALA Homes (West) and Taylor Wimpey West Scotland drive forward their plans.
East Renfrewshire Council is continuing to develop a new primary school in the heart of the development.
The first of the 834 new homes are expected to be released in the coming months.
Angus Murray construction director of CALA Homes (West) said, "With the first homes starting to take shape we are reaching a real landmark in the build schedule which leads to a point where people will be able to see some of the first homes brought to life."
Brian Henderson, production director of Taylor Wimpey West Scotland added, "It's great to see real movement at Maidenhill with work on the homes progressing well and it won't be long now before the local community will start to see the fruits of our efforts. We have been hard at work creating the road network to facilitate access to the school and sports and recreation facilities, so seeing the first homes on the site is a welcome step forward in the creation of Maidenhill."