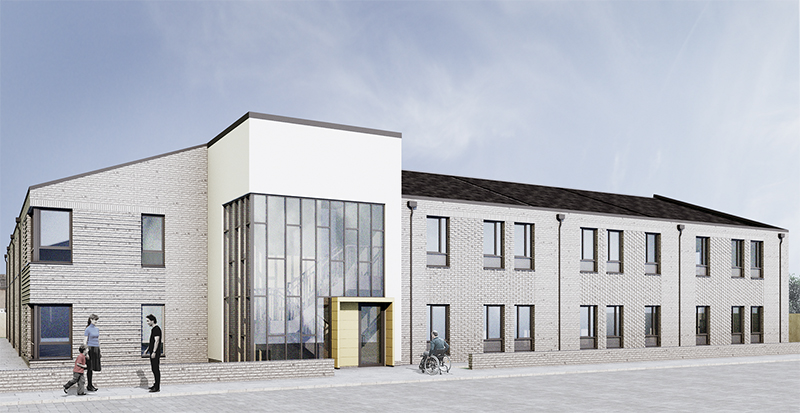 ARC-Tech (Scotland) Ltd has announced the start of the installation of M&E services on a new assisted living development in East Ayrshire.
Located at Cessnock Road in Hurlford, the 14-unit development is being delivered on behalf of CCG as developer partner for East Ayrshire Council. Arc-Tech said this is one of several housing developments being delivered as part of the local authority's Strategic Housing Investment Plan that will see nearly 900 homes delivered by 2023.
Features of the homes include wet rooms and rise and fall kitchen units in wheelchair accessible ground floor flats.
John Gallacher, managing director of Arc-Tech said, "Arc-Tech is delighted to be supporting the delivery of affordable housing supply in East Ayrshire. The council promotes supporting residents to live safely and independently in the community so specialist housing developments such as the model of care under development at Cessnock Road are very important in supporting this agenda.
"Our site team will be leading the installation of the communal heating system, sprinkler systems, solar PV and street lighting and are set to be on site for an eight-week duration assisting the main contractor throughout this process."