PROPERTY, construction and design consultancy McBains has announced a number of changes to its senior management structure following last year's acquisition by German investment firm RSBG Infrastructure.
Current chief executive Michael Thirkettle will take a non-executive senior advisory role; Clive Docwra, currently director with responsibility for project management and surveying services, will become managing director; Mark Leeson, currently director of design, will become operations director; and Gareth Hird, currently commercial director, will join holding company RSBG Infrastructure to become development director, overseeing development for the group of companies, including McBains.
Tushar Prabhu, chairman of McBains and CEO of RSBG Infrastructure said, "RSBG Infrastructure's acquisition of McBains has enabled the company to increase the strength and depth of its service range, resources and the breadth of its professional services. Today's senior management changes build on this and will mean McBains can further improve its high quality service to existing and new clients. 
"I want to thank Michael Thirkettle for his leadership and vision over the last 15 years which has seen McBains cement a reputation for excellence and become a leader in the field of collaborative working. McBains will continue to benefit from his experience through his involvement in a non-executive capacity.
"Congratulations to Clive, Mark and Gareth too, whose appointments will strengthen the collaborative working across the group but also, along with Michael's continued involvement, maintain continuity within the company and ensure a seamless transition to the new management structure."
Michael Thirkettle added, "When RSBG Infrastructure acquired McBains last September, the strategic plan agreed at that time was for me to take a non-executive role within the company at an appropriate date. The last few months have seen us implement these succession plans, so the time is now right for me to make this planned move. It has been a privilege to lead McBains over the last 15 years and oversee the company's substantial growth and with Clive and Mark at the helm I'm confident it will continue to go from strength to strength."
Clive Docwra commented, "I am delighted to have been appointed as managing director. I'm looking forward to consolidating our position as a leading multi-disciplinary consultancy and continuing to take forward the company's strategy and our desire to find 'the better way' for our clients."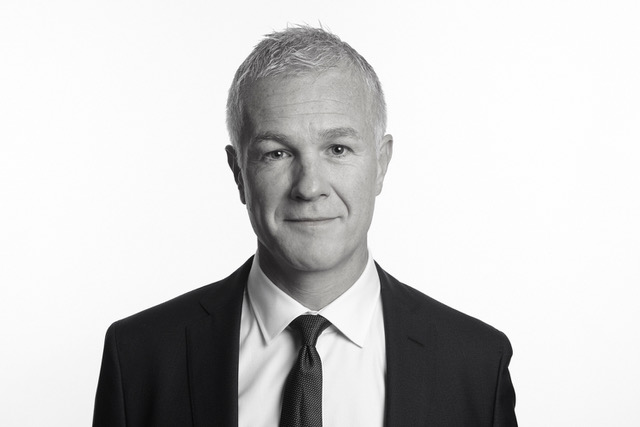 Mark Leeson's role as operations director will include responsibility for the development of digitalisation and new ways of working across projects. He said, "I'm pleased to be taking over the management of the day to day operational side of McBains including the continued expansion of our digital capabilities in the design and management of projects. In particular, I'm looking forward to developing closer ties with the other businesses in the group and focusing on building on the high quality service McBains provides to our wide client base."