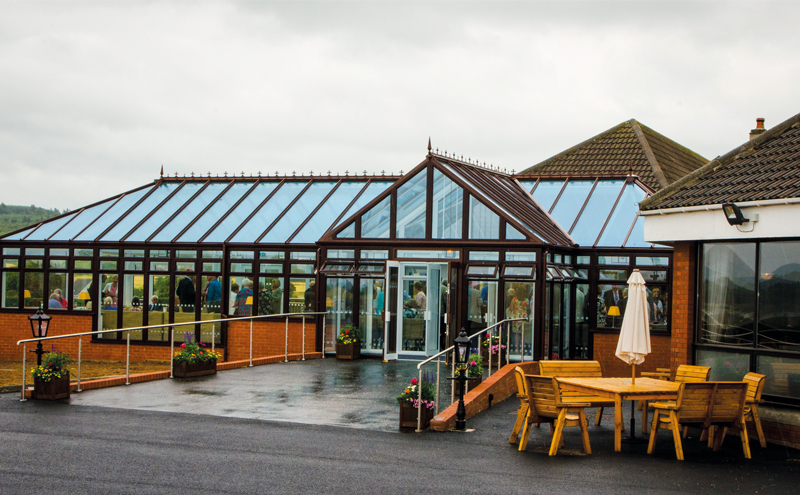 CR Smith has completed its largest conservatory ever for the Malin Court Hotel on the South Ayrshire coast.
The structure, to be known as The Boyd Lounge, features an atrium entrance, 54 energy efficient windows and a solar control glass roof. A climate control system extends into the original building, while the bricks and mortar were colour matched with those of the existing hotel. The hotel is part of a wider vision for Malin Court which also includes a care home, housing and amenities for the elderly and is supported by a committee of businessmen led by Boyd Tunnock.
CR Smith has been growing its business within the commercial sector. This project followed work involving replacement windows and doors, as well as conservatory-builds, for clients such as Viewpoint Housing Association in Edinburgh, the Cameron House Lodges around Loch Lomond, and the Apex Hotels in Glasgow and Edinburgh.