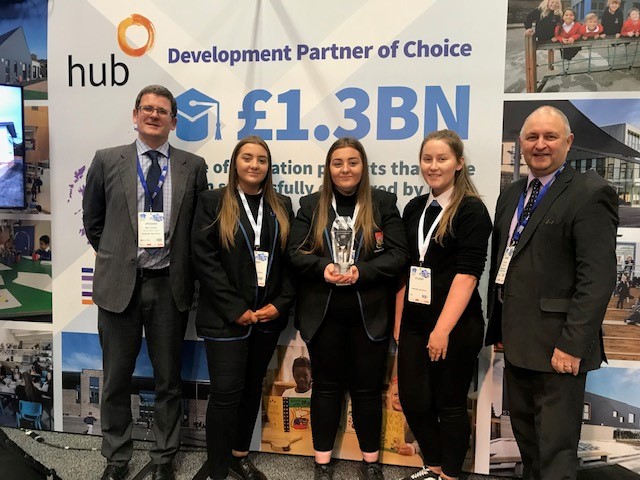 THE recently-opened Newbattle Community Campus is celebrating after winning a prize at the Education Buildings Scotland Awards.
The Midlothian facility came out top in the category of Technologies: Transforming learning, teaching and the curriculum.
Newbattle is focused on equipping pupils with digital skills, with new technologies being utilised to transform the school's approach to learning.
Councillor Jim Muirhead, Midlothian Council's cabinet member for education said, "We're so proud and honoured the building is being recognised in this way, just weeks after its official opening. A Digital Centre of Excellence, the school building is an integral part of our vision to make sure all pupils, whatever their background, have the same learning opportunities. Young people from across Midlothian and beyond, therefore, will have the opportunity to study digital industries such as robotics, data science, informatics, digital marketing, graphic design, video and music production. And all in within an inspiring hub of innovation."
Newbattle Community Campus was delivered for Midlothian Council by development partner, hub South East, with Morrison Construction the main contractor.
Paul McGirk, hub South East's chief executive added, "We're delighted to have worked in partnership with Midlothian Council to deliver its first Digital Centre for Excellence and it's fantastic that this new facility has been recognised in the technologies category at this year's Education Building Scotland Awards."
Eddie Robertson, managing director of Central Scotland at Morrison Construction commented, "This is a fantastic achievement for all those involved. The new campus, which opened earlier this year, is already helping to deliver a vital education experience and I know pupils, parents, staff and the wider community are delighted with the facilities. Excellent construction projects such as this are central to enabling communities to thrive and to make the most of their talents."