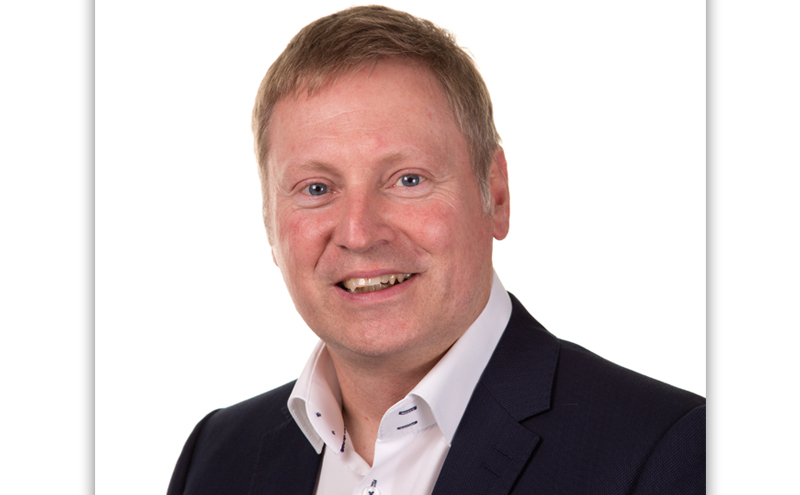 By Mike Wood, product & technology director, Constructionline & Acclaim
PROTECTING employee wellbeing is a top priority for any organisation. Even more so when the nature of that work carries inherent risk, as is the case for the construction sector. Practices have improved enormously over time with safety no longer the taboo subject that it once was. Employees have a right to operate safely in their jobs – and employers have an obligation to provide equipment and an environment that enables them to do so.
Demonstrating an adherence to health and safety standards has become increasingly important in part because so many buyers demand it. At Constructionline we validate suppliers' safety standards as part of the prequalification process used by thousands of procurement specialists across the private and public sectors. It's something our buyers look for as standard, giving them the confidence that they are always working with compliant partners that they can rely on to complete jobs safely.
We're able to issue SSIP certificates and conduct health and safety audits too, so we can help companies to comply as well as validating their standards in prequalification.
Establishing a safety-first culture
Whether an organisation is large or small, it has a responsibility for minimising harm to the people that may be affected by its activities. This can be a challenge when you consider that many companies have varying levels of engagement with or control over the groups of people for which they have responsibility. For instance, directly employed workers are likely to take on safety practices more readily – as they are more frequently exposed to those practices – than contractors or visitors. This puts greater emphasis on communicating safety expectations, but also to ensure that all staff are behaving appropriately, to provide an example that can be followed by newcomers and contractors.
When it comes to ensuring that health and safety processes are meeting best practice guidelines, many businesses turn to ISO as the benchmark standard. That's why many safety-conscious companies will be striving to meet the requirements of the new organisational safety standard, ISO 45001, which was introduced in March 2018.
Whilst health and safety KPIs and policies are important, a focus on statistics alone isn't enough to significantly reduce the number of accidents and near misses. To truly drive improvements, it's vital to get under the skin of employee attitudes towards safety. The reason for this is simple. To truly effect change, it is vital that employees have safety principles ingrained in their day-to-day actions. Whether that's simple steps, such as putting lids on hot drinks and wearing high visibility clothing, or following critical procedures for operating heavy machinery, simply publishing and communicating a policy isn't enough – workers need to feel it.
Establishing and developing a strong safety culture has been proven to hold the key to improving the safety of your people.
Making culture tangible
By measuring safety culture, as opposed to accident and injury statistics, you can make a positive shift from lag indicators to leading indicators, which should enable you to act on and resolve any issues that may arise before they pose a risk. However, as culture isn't a tangible thing, measuring and reporting on the success of your efforts to improve it may be challenging.
The most straightforward way to measure your company's culture is by talking to your employees themselves. But when it comes to turning your employees' views and opinions into a trackable metric, you may find that tools like the Health and Safety Laboratory's Safety Climate Tool (SCT) are invaluable.
Developed within the HSE, SCT is a survey-based product which has been carefully designed to assess opinion and sentiment from your workforce.
By analysing views from across your workforce, you can create very targeted action plans to improve adoption of safety practices and ultimately reduce the risk of workplace illnesses and injuries.
The SCT also generates a 'score' according to the extent that safety policies are adopted, which provides a trackable metric that companies can use to enhance their evidence for ISO 45001. Benchmarking reports are also available, including one that specifically focuses on organisations within the construction sector. This is a great way to see how your health and safety culture compares with that of your peers – something that can really differentiate through the tender process.
By focusing on embedding safety within organisational culture, companies should find that their workforce becomes happier and healthier, as well as providing a competitive edge from a supply chain perspective.